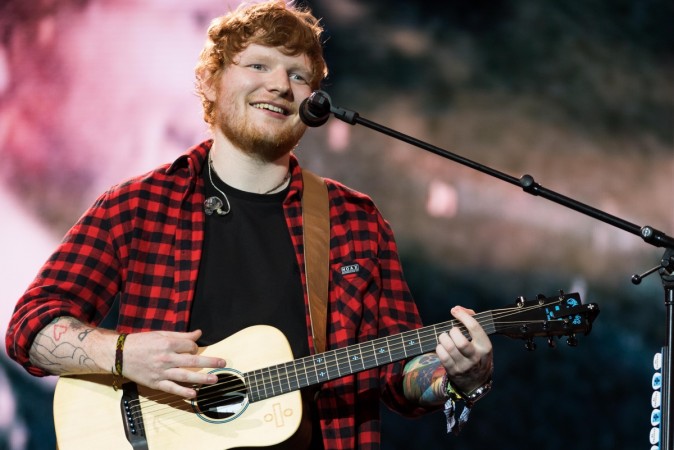 We are just a day away from Ed Sheeran's Mumbai gig and fans just cannot keep calm to experience the British sensation for the second time.
The Shape of You singer will perform live in Mumbai at Jio Garden, BKC on Sunday, November 19. It will reportedly be witnessed by more than 10,000 'sheerios'.
Also read: Jio offers exclusive chance for users to win Ed Sheeran concert tickets!
Before attending the concert, here's everything you need to know about the Ed Sheeran India tour.
Unlike Justin Bieber's never-ending list of requirements, Ed Sheeran has very few demands from the organisers of the concert — the list contains Nando's Hot Peri-Peri Sauce and dry fruits in his dressing room.
An insider close to the organisers told Mid-day, "Ed Sheeran's backstage requirements are more like a mix of after-school refreshments. He simply wants bottles of Robinsons fruit squash, passion fruit juice, milk, beer, a six-pack of fizzy drinks, a jar of Mānuka honey and a plate of assorted sliced fresh vegetable and fruits. He also wants a special peri peri sauce that is being sourced from Malaysia."
The singer's backstage room will be decorated with animal and automobile graffiti since he is a cat and bicycle lover.
The singer will land in Mumbai on Friday, November 17 and that too in a regular flight. He will be accompanied by an entourage of 45 people.
The singer will be given a fleet of 20 luxury cars. At least 60 rooms have been booked at a luxury five-star hotel in South Mumbai for the singer and his entire entourage.
The Perfect crooner will be accorded a traditional welcome ceremony with flowers, dancers and dhols.
The reason why the Shape of You singer is coming two days prior to the event is that he wants to explore Mumbai.
After the concert, Mukesh and Nita Ambani will be hosting the singer at their Mumbai home, Antilla. More than that, they will arrange a buffet of Indian food that consists of the sampling of different cuisines from all the states.
Kunal Khambhati (Head, Live Events and IP, Bookmyshow) said, "We can't wait to deliver a stand-out experience to fans, making sure that India is recognised as being at par with the global entertainment destinations."