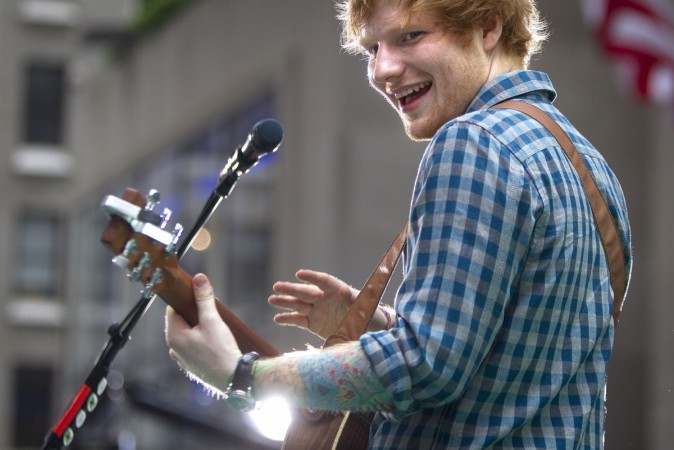 Ed Sheeran is coming to India over the weekend for his Divide tour, and sadly for fans who were too late to grab tickets, the news is the show is almost sold out. But, there is still a ray of hope!
The one last opportunity to get yourself tickets to Ed Sheeran's concert in India is for Jio users. Jio brings all its customers the opportunity to get themselves a ticket to one of the most awaited concerts in India – Ed Sheeran's Divide Tour on 19th November, 2017 at Jio Gardens, Mumbai.
Just visit www.EdSheeranOnJio.com and complete any of the two steps mentioned there. The contest is fun and simple. It is open exclusively to all Jio customers.
Be sure you are the first one and the most creative one to be on the website to win your ticket to watch Ed Sheeran live!
So how do you get a chance to win tickets to the biggest live concert of the year?
Option 1: Welcome Ed Sheeran in your unique style: here's an amazing opportunity to share your unique and creative idea of welcoming Ed Sheeran to India!
Step 1: Shoot a photo or video showing us what's the best way to Welcome Ed Sheeran to India
Step 2: Upload your entry on your social pages with #EdSheeranOnJio, and tag @reliancejio
Step 3: Fill in the form to submit your entry
This contest is open to everyone who has a Jio number, and it will be required to be shared in the contest page.
Option 2: Jump the queue with JioFi: Skip the line. Ditch the waiting game by answering two very simple questions, and win tickets with your JioFi.
Enter your JioFi number or your IMEI number or even the pre-order number of your JioFi to participate.
For all the details, visit www.EdSheeranOnJio.com.
Go, get your tickets now!