As 2015 comes to an end, we imagine a big smile spread across BIGBANG member G-Dragon's face. And why not? The year that's gone by has been extremely gratifying for the Korean rapper. It seems as if GD's luck (and of course, hard work) has shone through the year. From making a comeback to releasing his line of footwear, the fashion idol's life in 2015 was filled with milestones.
Let's take a look at some of them:
BIGBANG's MADE album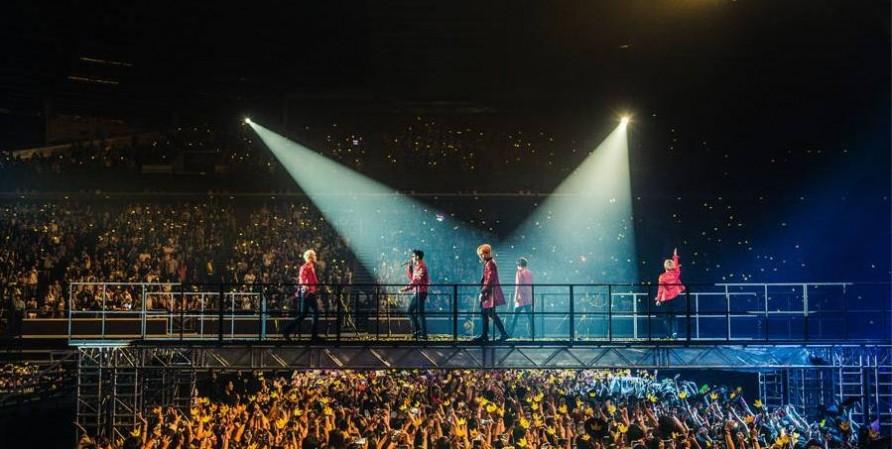 It was in April 2015 that YG Entertainment announced BIGBANG's comeback. For fans of the boy band, this was one of the most anticipated albums of the year and their loyalty towards GD and the rest of the band members showed in the success of MADE album. Singles such as "Bae Bae", "Loser" and "Bang Bang Bang" are some of the most popular kpop songs of 2015.
G-Dragon has the most Twitter followers
According to the latest news, GD has the most number of followers among kpop artists. He leads the list with 5.15 million followers, followed closely by Choi Siwon 5.13 million and Donghae who has 4.87 million followers. Perhaps it is the success of BIGBANG that inspired many to follow GD on Twitter.
Guiseppe for G-Dragon
Apart from his music, 27-year-old GD is famous for his quirky fashion sense. So, it was no surprise that Italian designer Guiseppe Zanotti collaborated with G-Dragon to release a line of footwear. The unisex shoes, and most things flamboyant, edgy and stylish represent GD in so many ways.
G-Dragon's Dating Life
Although this isn't a milestone by any measure, the rapper finally established that he is single, thanks to his rumoured girlfriend, Kiko Mizuhara. For most of 2015, GD was speculated to be in an on-off relationship with the Japanese/Korean model. However, in an interview, Kiko cleared the air and said that they're only friends. GD fans rejoice!
GQ Korea chooses GD among "People of the Year" 2015
In an interview, the "Heartbreaker" singer admitted that 2015 was a huge year for him. Why shouldn't it be? Jiyong aka G-Dragon was one of the two men selected as "Men of the Year" by GQ Korea.
Grazia Korea crown G-Dragon as "Global Fashion King"

Year ender list are always exciting for fans. It gives them a chance to see if their idols have earned his/her place among the many luminaries of the year. However, it's not just fans, the rapper himself was excited when he found out that he was selected among the "10 Hot People" of 2015. Apart from this, Grazia Korea presented him with the title of "Global Fashion Leader". Reason? The magazine claimed that GD's fashion sense has helped designers immensely in their sales across Asia.