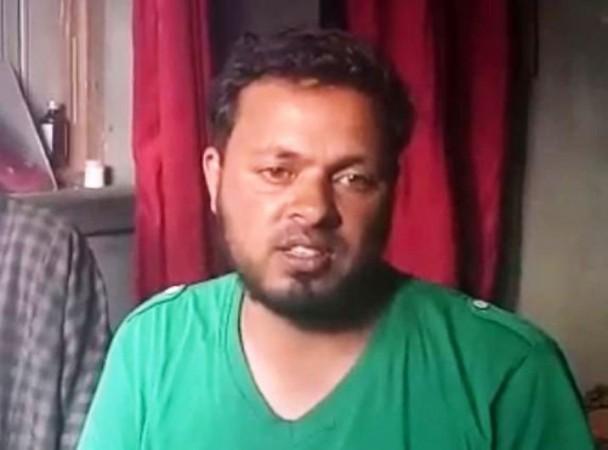 Former Jammu and Kashmir Chief Minister and National Conference leader Omar Abdullah on Friday, April 14, uploaded a video of a Kashmiri man tied to the front of an Indian Army jeep to deter stone-pelters, and divided social media along predicted lines. One section was outraged beyond belief by this act, while the other section said this is how stone-pelters should be treated.
However, a day later, the story behind the compelling visuals has emerged, and it paints a picture of a man so far removed from stone-pelters that he actually cast his vote on the day of polling on Thursday, April 13!
In videos that have emerged of the man being interviewed by some people, he identifies himself as Farooq Ahmad Dar of Chill Arizal village in Budgam district. The 26-year-old is a tailor or embroider by profession, and works mainly on shawls.
How Army got hold of Dar
In the videos, Dar is seen saying that he had gone to vote early on Thursday, April 13, and was going from there after casting his poll to another village on his bike to visit some relatives because there had been a death in the family. Interestingly, no voter ink seems visible on any of his fingers.
It was on this journey that Dar came across a group of protesting women and stopped his two-wheeler. However, he says, that was when the Indian Army stopped him and started beating him. When the nearby women continued to protest, the Army fired in the air to disperse them, he said.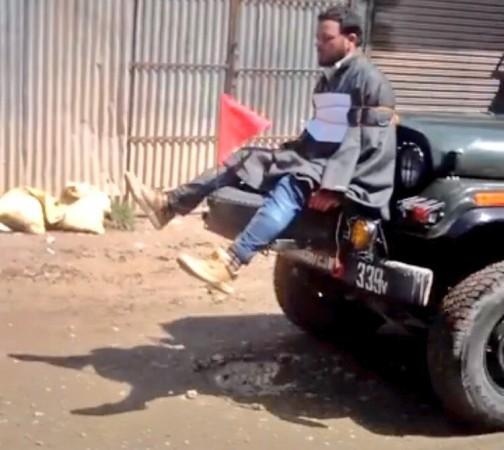 The ordeal
Activist Raja Muzafar filled in the gaps. He told International Business Times, India, over the phone: "The Army personnel tied Dar to the jeep and placed a placard in front of him proclaiming he was a stone-pelter. Then they paraded him like that through 15-20 villages in an effort to deliver the message that this would be the fate of other stone-pelters."
Muzafar said that it continued from 10.30 am to 6.30 pm, "and only when the Army personnel returned to the local Rashtriya Rifles headquarters that he was taken down from the jeep." Even then he was not returned to his locality, said Muzafar, adding that only when elders from Dar's village approached the Army to point out that he was a voter and not a stone-pelter that they let him go.
The activist also told IBTimes, India that Dar lives only with his mother, who is quite old, and is in complete shock. He also said that Dar has been refusing to lodge a complaint against the Army because he is too afraid to do anything.
Here are the videos from his interview: