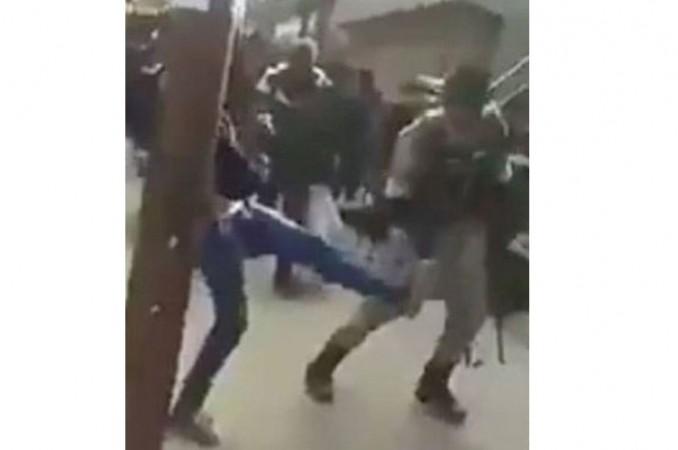 At least five people were arrested on Friday for physically abusing jawans of the Central Reserve Police Force (CRPF) in Jammu and Kashmir on April 9, the day of the bypolls. Two people are being questioned in connection with the case.
The Jammu and Kashmir Police identified 11 people and filed a complaint against the youth who were seen heckling and physically abusing — slapping and kicking — CRPF personnel in a series of videos that went viral.
"Eleven identified, five of them arrested, two others being questioned and the main accused is absconding," SP Vaid, Jammu and Kashmir DGP told ANI.
The central government had also promised to take strict action against those who were seen assaulting the CRPF jawans while they were returning with the EVMs after the bypolls. The jawans were carrying guns but did not retaliate maintaining their calm as they crossed the street after the elections ended.
Home Minister Rajnath Singh had also said that he had spoken to the DG CRPF and that they were "looking into the video."
Deputy Chief Minister of Jammu Kashmir Nirmal Singh, while condemning the incident, praised the CRPF jawans for showing restraint and patience. "There will be stern action against perpetrators. It's noteworthy how the jawans were patient. Our security forces are disciplined. Such incidents aren't acceptable at all, action will be taken," Singh had said.