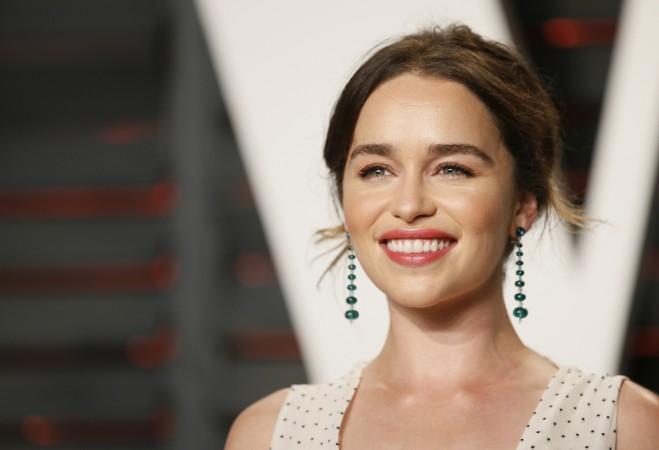 Emilia Clarke's Game of Thrones character Daenerys is known for her ability to dominate even the strongest of men. And it looks like Clarke also has some of her on-screen character's qualities.
Also read: Nina Dobrev mourns the death of her soulmate
Game of Thrones actor Tamer Hassan revealed in a recent interview that the beautiful actress is not intimidated by the predominantly male cast of the show. In fact, she has guys hanging on to every word she says.
"She's beautiful and so much fun. She kept us all entertained on set," Tamer was quoted as saying by OK! magazine. "There would be 10 guys around her, but she'd be holding court and have us all lapping up every word. We'd all hang out in this massive green room, but it wasn't very glamorous."
The actor also opened up about landing the role of Khal Forzo in Game of Thrones, saying he offered to act in the HBO drama without payment.
"I read for the first three seasons and originally for the part of Khal Drogo, but it just never worked out. I read some bits in Dothraki and suddenly I had a job."
Earlier this month, Emilia Clarke opened up about being questioned about going nude on the show and said she doesnt feel the need to justify it.
"Do I get treated equally at work? Not always. Does every woman? No, and the statistics back that up," Clarke wrote in an op-ed for Huffington Post. "Do I get asked questions at press junkets by men and women alike, specifically because they will get headline-grabbing responses coming from a young woman? Yes.
"If you've watched Game Of Thrones then, spoiler, you will have seen me in the nude. There are plenty of ways in which people want me to respond to questions about this fact. And plenty of reasons why I do not feel the need to justify myself."
Game of Thrones will return on HBO with Season 7 this July.