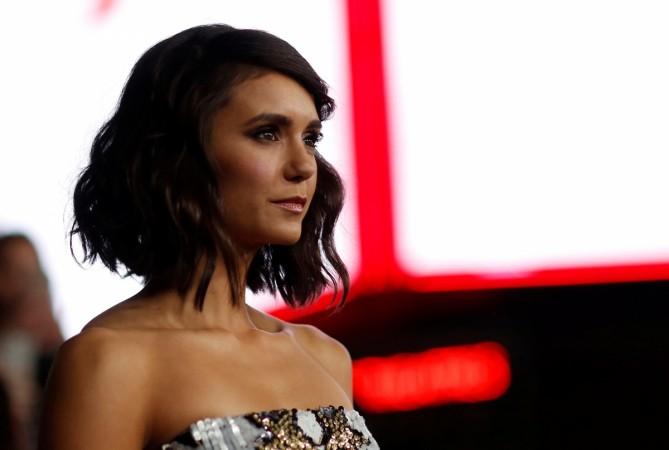 The Vampire Diaries alum Nina Dobrev lost her beloved cat on Saturday, and the actress took to Instagram on Monday to pay tribute to the feline whom she described as her best friend and soulmate.
Also read: Nicki Minaj's new music video won't feature Westminster Bridge
In the lengthy post, Dobrev said her cat had been an integral part of her journey in the past 18 years and that the feline made her life beautiful and one that was filled with love.
"To my sweet sweet angel, As I look back on the last 18 years together, I smile through my tears. You brought me so much joy, love, unlimited cuddles and so many sandpaper kisses. I still remember the first day I brought you home, the size of a tea cup purring as I held you in my hands. You were so fragile and furry, as soft as the world's tiniest cashmere blanket. I knew in that moment you were my soulmate," she began the touching post.
"Saying goodbye to you on Saturday was the most difficult thing I have had to do in my life. It was bittersweet, but I'm so happy I got to hold you in my arms one last time. My heart hurts, I miss you more than I words can explain but I can still feel your presence, energy and light. I know you're still with me and will always be a part of me, no matter where I go. In sickness and in health until death do us part. My longest relationship, my rock, my best friend. I love you. 9 lives. 9 names. Bambi, Jami, Jamilia, Lynx, Jami, Lynx, Jinx, Jimmy jam Poop, Jammie," the 28-year-old actress concluded.
Just days before Dobrev had taken to Instagram to honour her kitty in honour of #NationalPuppyDay, saying her cat may not bark, but the feline has become one of the most important persons in her life.