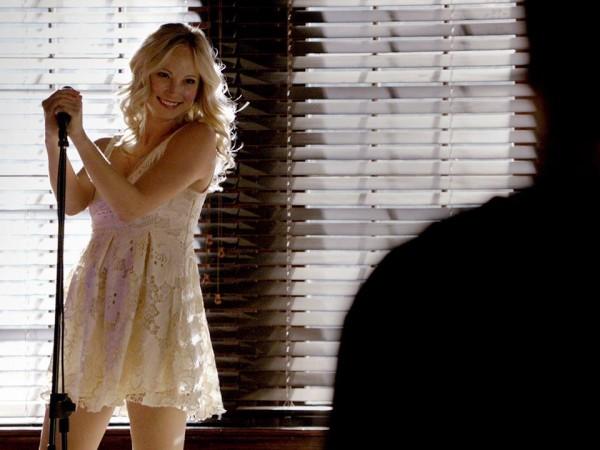 The CW on Monday released a new teaser for The Vampire Diaries Season 8 finale and it gives Delena fans something to cheer about. The short clip shows lovers Elena and Damon hugging, and this has sparked speculation that they are going to have a happy ending.
Also read: Stella Maxwell poses in sexy lingerie for new photoshoot
Damon and Elena have been spending their time apart since Season 6 finale when Kai put a sleeping spell on her and linked her life to Bonnie's in such a way that Elena would wake up only after Bonnie died. This was done to facilitate Nina Dobrev's departure from the show, and since then fans have been curious to find out how Damon and Elena's love story would end. Now that Elena is finally back to the land of the living, there are hopes of a positive ending for the duo.
Besides Damon and Elena's reunion, the finale will also feature Stefan and Caroline's wedding and Katherine's return.
Katherine's return is something that has garnered a lot of positive feedback from The Vampire Diaries fans, as she is considered one of the best villains to come out of the vampire drama. The Elena doppelganger was a serious threat till Season 5, but now that Cade is dead, she is in charge of Hell and there couldn't be a more ruthless person than Katherine.
The next episode is titled We Are Planning a June Wedding, and the synopsis reads: "A wedding is quickly planned in order for Damon and Stefan to lure a dangerous enemy out into the open. This looming threat puts the fate of Mystic Falls in eminent danger and must be destroyed."
The Vampire Diaries airs Fridays on the CW.