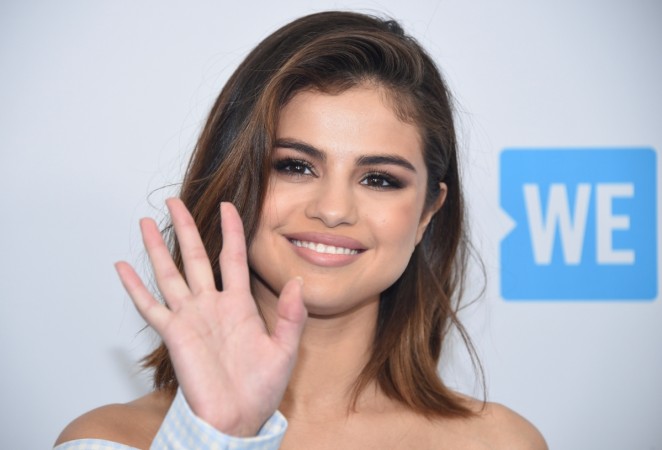 She may not have wished her BFF publically on social media, but Selena Gomez made sure to make Birthday girl, Taylor Swift feel special on her big 29.
Selena, who is on a social media break, skipped the usual shout-out. According to a report by the Hollywood Life, a source revealed, "Selena did not ignore Taylor on her birthday, nope,", even though "she skipped sending Taylor a social media message." Instead, the insider revealed that the 'Wolves' singer "surprised her privately with a personal gift." But that wasn't all!
The source went on to say, "Selena also reached out to Taylor on her birthday with a sweet call to remind her friend of how much she loves her and how much Taylor means to her," our source reveals.
Reportedly, Selena was reciprocating her own birthday love she received from Taylor who had baked her a "GOMEZ OR GO HOME" cake for Selena's 26th birthday in June this year.
Meanwhile, it seems that Selena is finally bouncing back. In October, it was reported that Gomez became "despondent and emotional" after learning her white blood cell count was very low. Following that, she was receiving dialectical behaviour therapy (DBT) at an East Coast psychiatric facility.
The 'Heart wants what it wants' singer looks healthy and gorgeous in a new ad for PUMA. The ad features Selena and other women talking about what makes them strong. The short ad is set to Selena's song with Kygo titled, "It Ain't Me."
Selena Gomez sure looks strong, but we have to wonder if this ad was shot before Selena entered into rehab because the singer has posted videos recently talking about her depression and the struggles she is facing on the road to recovery.
It was also reported that the Disney channel alum was caught off guard by the Justin Bieber-Hailey Baldwin nuptials. A source on Friday told E! that while "Justin and Selena are not in touch ... him hearing the news about Selena definitely upsets him. Justin also feels guilty. He wants to help everyone. He truly wants Selena to be happy, and it's upsetting to know she's battling health issues."
A recent report alleges that Justin Bieber is reportedly trying to reach out to his ex-girlfriend Selena Gomez during the holiday season as he is concerned about her well-being.