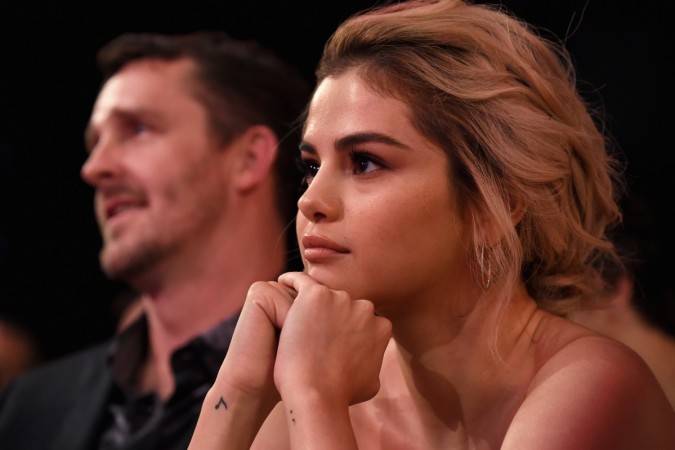 Selena Gomez is not trying to spoil Justin Bieber and Hailey Baldwin's marriage, despite rumours. A magazine has come up with claims that the Baby singer reportedly blames himself for the former Disney star's recent admission into a rehab.
In October, it was reported that Gomez became "despondent and emotional" after learning her white blood cell count was very low. Following that, she was receiving dialectical behaviour therapy (DBT) at an East Coast psychiatric facility.
According to a report in OK!, the couple's marriage is "in jeopardy," just a few months after tying the knot. An alleged source said: "Hailey can't stand that Selena still has such a hold over him."
The insider added that "seeing Justin fall apart every time something happens to his ex is destroying her faith in their marriage."
However, despite these reports, Hailey recently responded to criticism over her marriage to Bieber. The 22-year-old model took to her Instagram stories to address the anxiety she feels as a result of using social media.
"Being off Instagram is the best thing ever," she said after taking a six-day break. "Whenever I take breaks form it I feel so much better so much [happier] as a person...the second I come back on I get immediate anxiety, I get sad and I get worked up."
"Please don't get me wrong Instagram is an incredible tool and great way to stay in touch and interact with others. But the negativity screams so loud. It's hard to focus on your well being and mental health when each time you open Instagram someone is tearing apart your job, or your relationship or essentially any of the things in your life that are positive. I just don't believe we're called to live a life where we're so easily caught up in strangers opinions on something they have NOTHING to do with," she added.
"We need to take a step back and realize we need to express more love and encouragement to one another instead of consistently tearing people down and judging. And I won't let people make me feel like I'm doing something wrong by enjoying my life being happy. This world has enough hatred, hurt and pain as it is, the last thing we need is more negativity, hate and division," she shared.