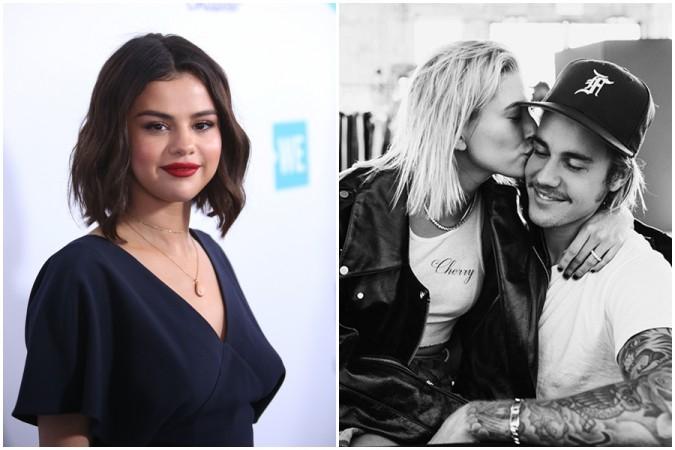 Justin Bieber and Hailey Baldwin are enjoying their life as a married couple. Justin and Hailey's outings and the surfaced pictures have proved that the couple is deeply in love with each other. However, as per an alleged report, Justin Bieber is reportedly trying to reach out to his ex-girlfriend Selena Gomez during the holiday season as he is concerned about her well-being.
In October, Selena Gomez reportedly entered a treatment facility to help with her anxiety and remained committed to focus on her mental and physical health. Following which, a source revealed to E! News that the Justin reportedly feels remorse for Selena.
"Justin and Selena are not in touch but him hearing the news about Selena definitely upsets him. Justin also feels guilty. He wants to help everyone. He truly wants Selena to be happy, and it's upsetting to know she's battling health issues," revealed an insider.
Now, an alleged report claimed that Justin Bieber is reportedly trying to get in touch with Selena Gomez over the holiday seasons to check up on her. As per Life & Style magazine, an alleged source revealed that Justin somehow blames himself for Selena's stay in the rehabilitation centre and has been extremely worried when it comes to his ex-girlfriend's health.
Justin Bieber and Selena Gomez were in an on-again, off-again sort of relationship for around seven years. The duo sparked dating rumours in 2010 and soon after that, fans started calling them Jelena. In 2011, the Canadian pop singer sort of confirmed their romance after partaking in a major PDA while he was vacationing with Selena in St. Lucia.
Fans of Justin and Selena always assumed that their favourite pop singers will end up together as a married couple, but after multiple breakups and reconciliations, both Selena and Justin ended their relationship in 2018 for good. Following which, Justin started seeing acclaimed model Hailey Baldwin and later married her as well.
As of now, Justin Bieber and Selena Gomez's reps have not confirmed these recent claims of "Sorry" singer reaching out to "Wrecking Ball" singer. Fans and well-wishers are advised to take the claim as yet another rumour about the private lives of the former couple.