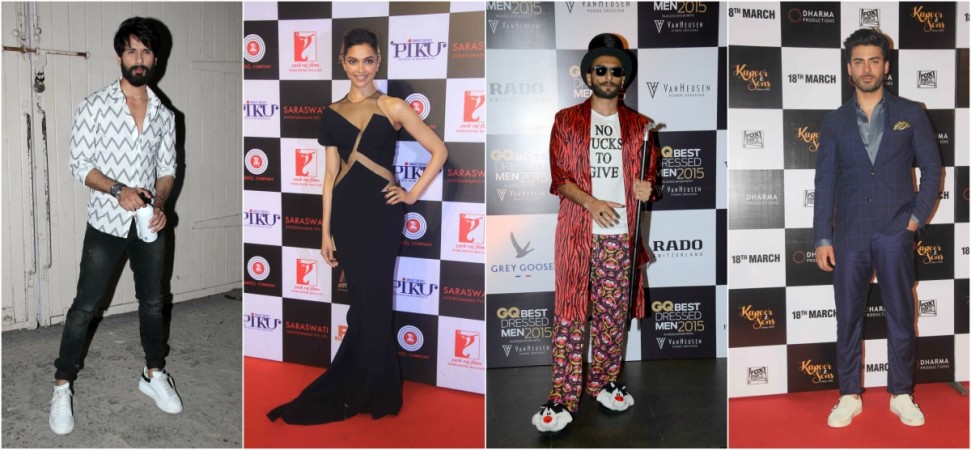 For weeks, Ranveer Singh has been made out to be the bad boy in the controversies surrounding Padmavati. He was believed to have ego issues and feared his role being cut because of Shahid Kapoor. Turns out all the allegations are baseless.
In a candid interview with the Hindustan Times, Singh said he never interferes with the casting or promotion. Therefore, stories of him demanding a script change or separate posters for each of the actors working in the film are untrue.
Singh committed to the project much before the script was ready. He would do the film despite the casting decisions. After wrapping up Befikre in Paris, he returned to India to find out that the script had a "prominent third part" and reacted in the most positive way possible. He told director Sanjay Leela Bhansali that he must get the best actor to play the part.
He quashed all rumours of a rift between the lead cast of Padmavati, but said only one story is true from all that is being written about them. Singh and Kapoor work out at same gym and enjoy each other's company.
Singh said that his role of ruler Alauddin Khilji is something he hasn't experimented with before. This would be the first time he would play an anti-hero on celluloid and is thrilled about the challenge.
"I knew that it would be a maverick move and could be a risk. But, I listened to my instincts and went ahead with it. There's no question of opting out. I always wanted to do something different; I was always interested in doing an anti-hero part, and who better to do it with than Mr Bhansali," he further added.
While talking about his fabricated friction with Kapoor, he also said it was unfortunate that his relationship with Deepika Padukone, who is the leading lady of Padmavati, has been dragged into the news. But the actor has gotten used to the speculations and doesn't let them affect him any longer.