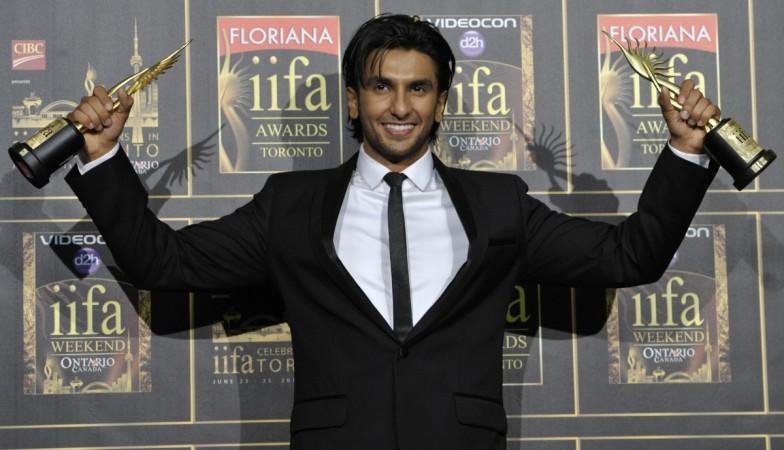 Ranveer Singh has grown his beard for the movie Padmavati and it appears like his traditional look from the movie has been leaked on social media.
A picture of Ranveer, wearing a turban, has appeared on Twitter and it is believed to be the actor's look in Sanjay Leela Bhansali's Padmavati. Although the picture is not very clear, Ranveer's apparent look as Alauddin Khilji appears promising.
The movie Padmavati also features Deepika Padukone and Shahid Kapoor. Directed by Bhansali, the magnum opus has been in news for the alleged rift between the two male leads. While Ranveer plays the character of Alauddin Khilji, Shahid will appear as Rana Rawal Ratan Singh. Deepika will be seen playing the titular role.
There were reports that Ranveer and Shahid were having differences as each of them wanted their roles to be more prominent than the other. Reports had suggested that initially, Ranveer's character was highlighted in the script, but the director later made changes to it to fit Shahid's demands. Check Ranveer's apparent look in Padmavati below:
Shahid recently denied the buzz saying that the film Padmavati is a fantastic opportunity for all the three stars. Shahid will be seen as Deepika's onscreen husband and the duo will reportedly have a couple of intimate scenes.
After the success of Bajirao Mastani, fans are eagerly waiting for Bhansali's next project that again brings Ranveer and Deepika together, in addition to Shahid's appearance. The team has recently started shooting for the period drama and it is slated to be released on November 17 next year.