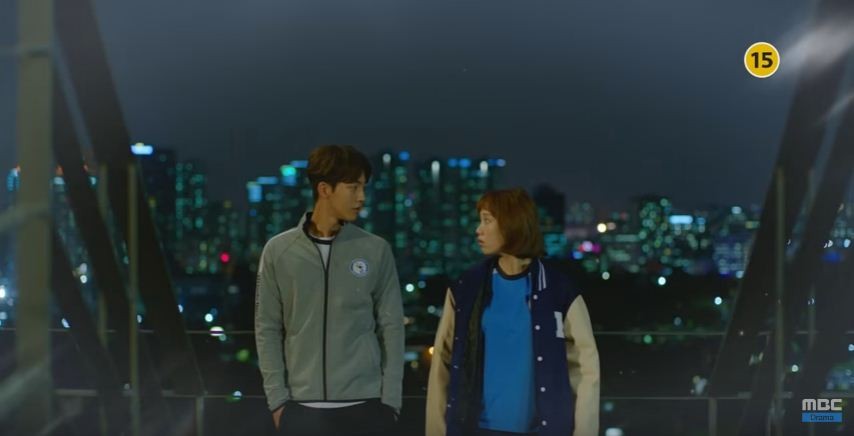 The onscreen power couple Nam Joo Hyuk and Lee Sung Kyung, who are popularly known for their roles as Jung Joon Hyung and Kim Bok Joo in MBC drama Weightlifting Fairy Kim Bok Joo, have confirmed that they are dating through the entertainment agency YG Entertainment.
Although the followers of the two were speculating about their relationship ever since the mini-series successfully completed its 16 episodes run, the celebrity couple claimed that they are just good friends.
But the admirers of Moon Lovers Scarlet Heart Ryeo actor and his co-star were not really convinced with their claims. They started gathering evidence to prove that the two are dating and stated that Joo Hyuk's comment about Kim Bok Joo in an interview confirms their relationship.
Also read: Weightlifting Fairy Kim Bok joo lead casts Lee Sung kyung and Nam Joo-hyuk to reunite for new drama?
In the above mentioned statement, the 23-year-old actor shares some details about his ideal girl and reveals that he likes women with short hairs and sharp features. Check out the complete statement below (via Soompi):
"Bok Joo is someone who says a lot of encouraging things. I really like a character like Bok Joo. I'm the type of person who likes someone for a long time. I don't have a specific ideal type necessarily but I like the character of Kim Bok Joo. I think someone who is in the same field as me...and can become a source of strength for me is my ideal type.

Someone who is in sync with me emotionally. Nowadays, I like women who have short hair and sharp features because sometimes they look cute but other times they look intimidating."
So many of his fans started speculating that the Scarlet Heart Ryeo star is hinting about his relationship with his Weightlifting Fairy Kim Bok Joo co-star Sung Kyung.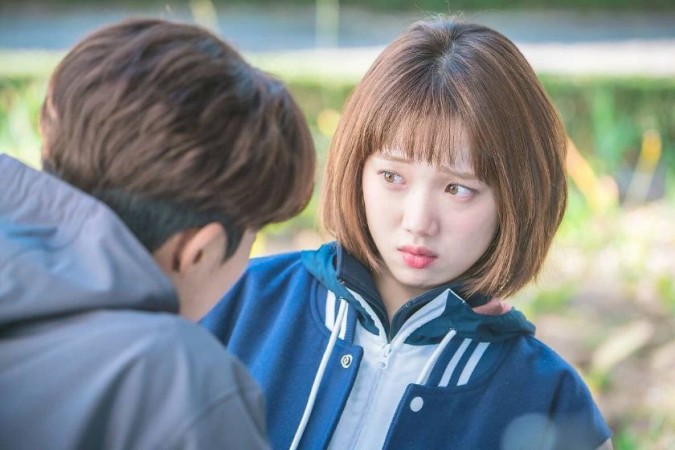 "In the past, Nam Joo Hyuk always picked cute girls as his ideal type so to see this specific of a change in his ideal type must mean that he has a girlfriend. Based on the description of his ideal type, it sounds like Lee Sung Kyung," stated an admirer of Joo Hyuk.
"By picking Kim Bok Joo as his ideal type consistently, he was probably hinting at his relationship with Lee Sung Kyung to the public," commented another follower of the South Korean actor.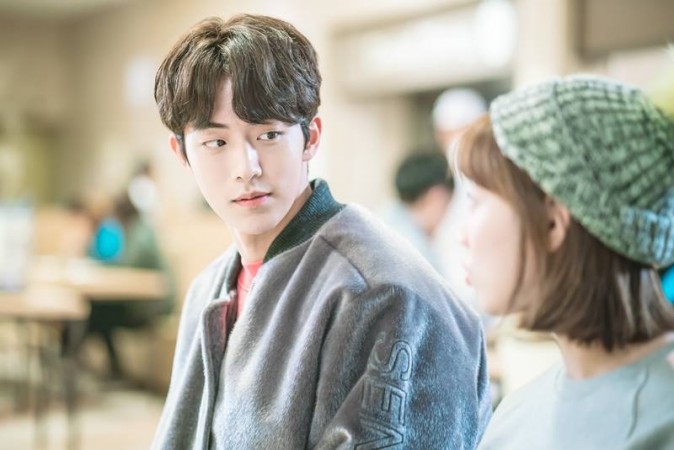 Recently, some of the eagle-eyed fans of the 26-year-old actress also noticed her co-star in one of her Instagram stories and it again sparked dating rumours. So she quickly deleted the image, which featured a person holding her ankle during a Coldplay concert in Korea.
Following the recent buzz, YG Entertainment released an official statement confirming that the lead cast members of Weightlifting Fairy Kim Bok Joo are dating in real life.
"We have checked with Lee Sung Kyung and Nam Joo Hyuk, and we were told that the two, who were close friends since their modeling days, recently started seeing each other with good feelings," AllKpop quoted the entertainment agency.
Meanwhile, the celebrity couple were caught on camera at several places in Korea, including church and restaurants. In some of the photos released by Korean media outlet Dispatch, they can be seen hiding their identities by covering their face with masks.