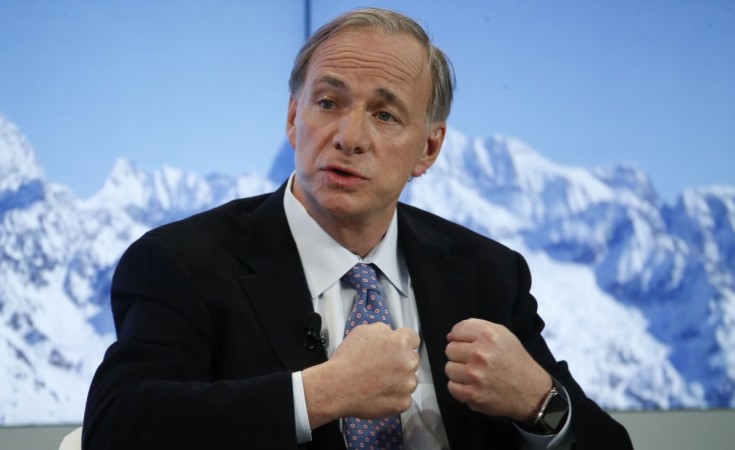 Ray Dalio, the founder of the world's largest hedge fund at Bridgewater Associates, is more optimistic about India than any other country but flags interest rates as the biggest concern for Asia's third-largest economy.
"I don't think oil is something to pay attention to, but interest rates are far more important than oil," Dalio told the Economic Times in an interview on Wednesday.
Dalio, whose Bridgewater Associates manages about $160 billion in assets, believes oil's impact as a percentage of GDP has come down because of the shale boom. Also the growing stockpiles of shale has helped keep a tight lid on global crude oil prices.
"In the new oil market with shale, you can turn it on and turn it off depending on the price. That tends to create limits on the upside of the price."
Dalio said India is expected to post the best growth in the coming decade following the government reforms to help revive economy.
"India has the best projected next-10-year growth rate, using data for the last 60 years. The structural reforms that have been initiated are great," Dalio said.
India's economy expanded at 7.2 percent in the quarter ended December, replacing China as the world's fastest growing economy. Government efforts such as demonetisation and the introduction of goods and services tax held growth back to some extent.
Dalio also cited the lower level of indebtedness in India as a major competitive advantage.
"Unlike a country like Russia or China, which have negative population growth, you have positive population growth. And then on the output, if I look at these various factors — the cost of an educated person, labour productivity, working attitudes, etc — India compares favourably."