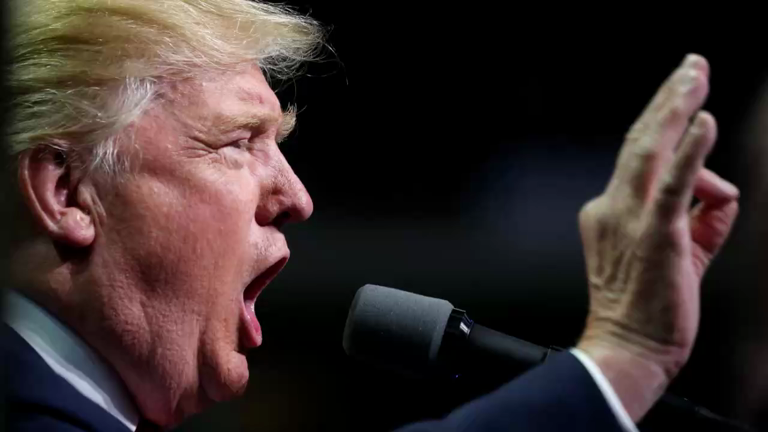 People in China are taking about this Trump family member and it is not Donald Trump. Arabella Kushner, the five-year-old granddaughter of Trump, is becoming an internet sensation in China for her poetry.
A video of Kushner singing a Chinese poetry has gone viral on social media platforms in China. Ivanka Trump shared the video of her daughter on her Instagram page in February during the Chinese New Year, but it has gone viral in the country now. "Arabella wanted to have a pre-bedtime #ChineseNewYear party this past Sunday evening. She got all dressed up and performed songs and poems for Jared, Joseph and me. It was pretty adorable #yearofthemonkey #happyChineseNewYear," Ivanka posted along with the video.
The video shows Kushner dressed in a red traditional Chinese frock reciting classical Tang dynasty poems in Mandarin. Kushner's performance won hearts and several shared the video on Chinese social networking site Weibo.
"At least the video shows that Trump places importance on education and did not shut the door on foreign culture," one Weibo user said.
"Feel like Trump would be more friendly to China," user @caiairenweimian posted.
"In order to figure out whether Chinese people are secretly insulting him, he actually urged his granddaughter to learn Chinese!" a user said.
"The little girl's language skill is a result of Ivanka's education, nothing to do with Trump himself," user @Jason_ZFQ said.
"Looks like Trump realizes the future belongs to China, so it's not impossible for her granddaughter to immigrate to China in the future," said another.
"Look at his children and family, each one is cuter and more adorable than one another. That's the result of family education. Trump is a man of achievement."
A few years ago, Ivanka had told the South China Morning Post that Kushner was learning Mandarin from a Chinese nanny.