This story is about a bunch of girls from Leh, Ladakh. These girls had a dream... a dream to make a name for themselves in the women's ice hockey arena. Braving all odds, they chased their dreams. These girls decided to make an ice hockey rink in their village. They were laughed at but they went against all societal pressures to prove their mettle.
They didn't give up until they managed to make their way into the Indian women ice hockey team. With just their determination and grit by their side, these brave girls took shifts, and the treacherous exercise continued until they built themselves an ice hockey rink. One that would see their journey to the Indian national ice hockey team.
These young ice hockey players of India later started a crowdfunding campaign to acquire ice hockey gear, and it was then that one of their videos on YouTube caught the eye of one of the best Ice hockey players in the world, Hayley Wickenheiser.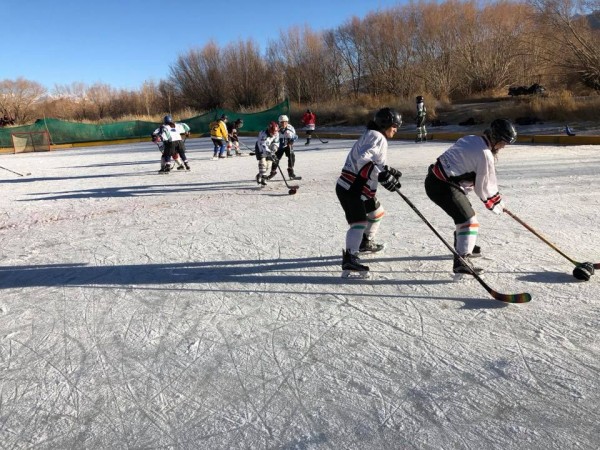 ALSO READ: PM Narendra Modi inaugurates Khelo India Games 2018
Hailing from Canada, Hayley is a four-time Olympic gold medallist and a six-time Olympian in ice hockey. She flew all the way from Canada along with her friends to help these girls.
Hayley seemed pretty excited to help these girls become world-class professional ice hockey players. She said:
I saw one of the videos posted by these girls on Youtube and in an instant, I decided that I need to help them. I and my team of eight Canadians have bought 73 bags of sports gear for these girls.
She plans to train these girls in Ladakh and then bring them to Canada for the Canadian WickFest, to be held in November this year. Hayley wants to inspire these girls and help them so they can empower other girls in the region.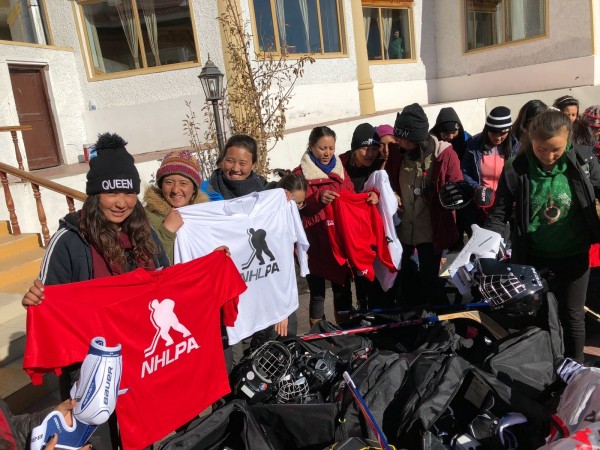 Canada's National Hockey League Players' Association (NHLPA), McDonald's and the Government of Canada along with some NGOs are helping this cause. In February, the girls may also get a chance to meet Canadian Prime Minister Justin Trudeau on his visit to India.
For the team, this is a dream opportunity considering the odds they have had to overcome to get to this stage.
ALSO READ: Virat Kohli: 7 lesser known facts about the sports star you need to know right away [PHOTOS]
Andrew Ference, a retired NHL player who is a part of this initiative, said it was a learning experience for him. "We came here to meet other members of our hockey family in a different part of the world and it was really a different experience for me altogether. We wanted to share our experience with them and let them grow into better professional players," he said.
Meeting Hayley and being on the receiving end of the noble gesture of the team involved was more like a dream come true for these players.
One of the players, Sivang Churur, said: "At first we did not believe when we met Hayley. Not just us but anyone who plays ice hockey and has an understanding of it knows who Hayley is and what she has achieved."
ALSO READ: David and Victoria Beckham: Top 7 interesting things to know about the couple
Churur said it was really a nice learning experience and that she would like to pass this knowledge on to other girls so this sport gets some much-deserved appreciation.
Another player from the team, Sabira Kausar, is pretty excited to see all these people in Ladakh. Kausar said it has not been an easy journey for them as there was great pressure on them, but now with all the support she can prove that this game is worth pursuing.
This humble gesture of Hayley, her team and the Government of Canada proves that love for sports transcends all borders.
[WATCH OUR EXCLUSIVE IBTStories DOCUMENTARY ON NAXALISM IN BASTAR HERE]