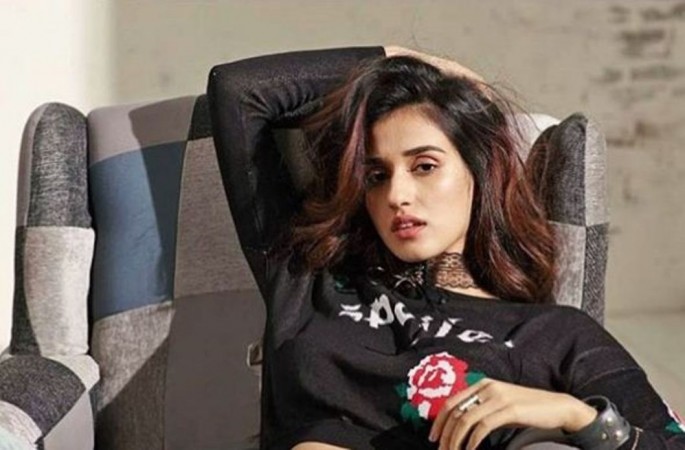 Bollywood actress Disha Patani is set to win hearts with her appearance in Tiger Shroff starrer Baaghi 2. The diva's tantrums have made headlines several times in the past and now, again Disha has grabbed attention for the same.
According to Mid-Day, the actress lost her cool over a footwear. Yes, you heard it right – over a footwear!
The report stated that Disha forgot to carry her footwear at a recent fashion show. So, she demanded that someone should bring her heels from her residence. Though the event was about to begin, she denied wearing any other pair of heels.
She wanted her own footwear and made excuses for not wearing other heels saying they didn't match her outfit. Thus, the event team had to rush to her home to get her footwear.
Isn't it the heights of throwing tantrums?
She is just one movie old and in that one also, she was not the main character. Disha's debut was with Sushant Singh Rajput in MS Dhoni: The Untold Story.
Now, she will be seen in Baaghi 2 with rumored boyfriend Tiger Shroff. The trailer was released a few days ago and Disha only had one or two glimpses in it.
The actress was recently spotted outside Ashutosh Gowariker's office. Speculations are now rife that she is in the period drama expert director's movie.
In May 2017, there were reports of her collaborating with Ashutosh for a movie. "He (Ashutosh) loved her (Disha) in MS Dhoni and feels she has an amazing screen presence. Talks are on at an advanced stage with the actress for the film. Ashu and his team met Disha and her team and discussed the project recently. The actress has liked the script, but the modalities are being worked out," a source had told DNA.
Disha might have visited the filmmaker regarding the project. Here are the pictures of Disha outside Mohenjo Daro director's office: