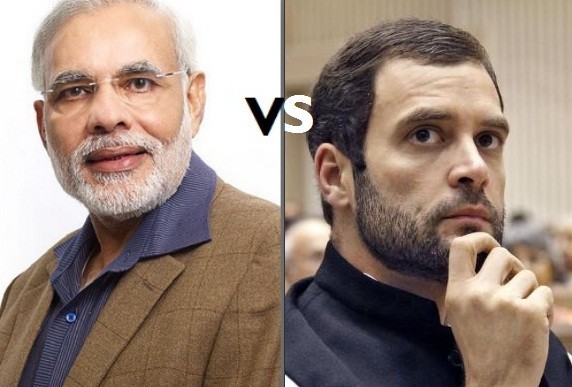 The early lead position in the elections to five state assemblies indicates that the BJP is on road to losing at least two major states where it has been in power for ages. While trends in Chhattisgarh are clear, and Rajasthan has swung the Congress way, Madhya Pradesh is sitting on a cliff-hanger.
Pundits on TV are terming the results a huge setback for the ruling party at the centre with the general elections just months away. Some even say it's going to be a clean sweep by Rahul Gandhi-led Congress and that it's a white wash for the Narendra Modi and Amit Shah-led BJP.
If lead swings are anything to go by, Congress is likely to form governments in Chhattisgarh, Rajasthan and Madhya Pradesh. However, it's not over until it's over, and the lead swings in Madhya Pradesh don't show yet the grand old party has emerged a clear winner.
Wind in Congress' sail
If Congress does form government in three Hindi heartland states, that is a momentous achievement for the party that hasn't made credible electoral gains for several years. Rahul Gandhi will be finally able to claim success and wipe away the stigma of having led the party to successive defeats.
For the BJP, obviously, the loss in its core support base will mean serious setback. The party that made the 'Congress-mukth Bharat' look so easily plausible, will have a resurgent Congress as its foe at the general elections.
So, what are the obvious takeaways from these results? Is the Modi-led NDA in for serious peril at Lok Sabha 2019? Is Rahul Gandhi the next prime minister?
It doesn't look like, though. Congress and Rahul have burnished their relevance in national politics but Modi and Shah are not out, not just yet. National elections are a different ball game, and BJP still has a clear edge going into poll gear early next year.
Things would have been different if Congress won landslide victories in Rajasthan and Madhya Pradesh. As it looks now, BJP is down in these major states but not out. Not certainly the way the Congress was routed in the Lok Sabha elections in 2014.
Anti-incumbency was a major factor that sealed the fate of Raman Singh, Shivraj Singh Chauhan and Vasundhara Raje. A party that rules for an uninterrupted 15 years -- as in MP and Chhattisgarh -- is certain to draw flak, what with the national sentiments roiled by the fuel price pain, farmer distress and the whiff of corruption hovering over the Rafale deal.
Strike force lacking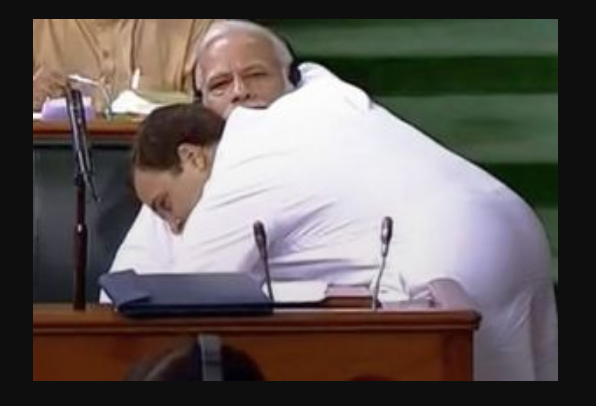 If Congress were able to cash in on these factors and record landslide victories in these states, that would have offered serious alternative narratives in the run-up to the LS elections on 2019.
For now, it looks like a more robust, vibrant democratic dynamics will emerge after the 2014 elections. And that's certainly a great thing for the country. A strong, really strong, Opposition is what BJP and Narendra Modi are going to face after next year's general elections.
Beyond that, today's election results do not validate Congress' hopes to wrest power at the centre in 2019. Whether that happens indeed will depend on how the political climate shapes up in the next several months. Today's results do bring cheer to Congress and the opposition camp, but the swing seen today doesn't reveal a force and momentum needed to unseat the ruling party.
More importantly, today's results have given the putative united opposition at the national lave a new leader. And that's Rahul Gandhi.