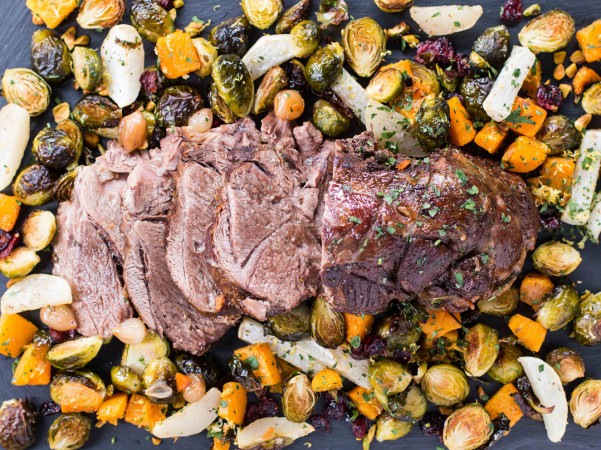 Ever heard of the Silicon Valley diet? In simple terms, it's a form of the extremely viral Keto diet, where people go on a full-day fasting once a week. And as Melia Robinson reveals, the diet encourages butter and bacon, too!
As shocking as it might be to everybody having a troublesome time with dieting, the intake of butter and bacon while on the keto diet actually helped Melia "vastly improve" her life in just two months!
Also read: The reason why Kim K and Rihanna are obsessed with Keto diet: It burns fat 10 times faster!
Writing for Business Insider, she said: "When I first learnt about the keto diet, it caught my interest because dieters could eat seemingly unlimited amounts of healthy fats, like cheese, nuts, avocado, eggs, butter — foods that have high 'point values' on Weight Watchers and are severely restricted."
Under the supervision of Dr Priyanka Wali, who is an internal-medicine physician with specialty training in obesity medicine, Melia was advised that for her first week on the Keto diet, she "would aim for 30-50 grams of carbs during the day and eat regular, carb-heavy dinners, even if they took [her] over the limit."
Wali also taught Melia how to count carbs the smarter and much easier way. Carbohydrates, minus the dietary fibre, equals the net carbs.
Melia explains it thus: "Fibre is a carbohydrate that the body can't digest. It doesn't raise blood-sugar levels, so there's no use in counting grams of dietary fibre toward a daily carbohydrate goal.
"A cup of almonds has approximately 20 grams of carbohydrates, but 12 of those come from dietary fiber. As a result, I had to count only 8 grams for the serving," she added.
Melia also explained how pasta needs to be completely "off the menu".
"I had to be careful even with fruits and starchy vegetables. A cup of blueberries has about 11.5 net carbs. It's also low in fibre, so it's not very filling for long."
But what comes as a moment of joy is that one doesn't have to completely do away with some delicious breakfast choices – like eggs and bacon, while on this diet. Melia called this saying "yes to fat."
She shared: "A typical breakfast included a coffee with half and half, along with cheesy eggs cooked in butter and two slices of bacon."
When it came to restaurants, Melia "ate a sad, tortilla-less breakfast burrito once." And soon this turned into a habit of swapping things off the advised menu with their healthier substitute, like a side salad instead of bread and potatoes in omelettes, and even a bun-less cheeseburger for lunch.
From a self confessed compulsive, chronic snacker, Melia "suddenly could go three, four, even five hours without thinking about food. My snacking became much less frequent, and I became more focused on work as a result."
According to Dr Jason Fung, who specialises in kidney care, highly-refined sugary carb food like cake and pie don't trigger the hormones that tells us to stop eating once we're ideally full, which happens in case of proteins and fats.
"To avoid the ill feelings that carbs gave me, I experimented more in the kitchen," Melia wrote. "I learned that pizza made with a baked cauliflower crust was not pizza. It tastes like a vegetable casserole, but at least I don't wake up feeling bloated."
From eating "taco fillings out of tortillas" and scraping the "breading off fried chicken", Melia talked about how limited her guilt-free options were on menus.
But she also admitted: "After eating mostly fat, protein, and leafy vegetables for one month, I reached my peak ketone reading of 0.9 mmol/L — a strong indication that I reached a state of ketosis.
"It was then that I realised why I loved eating keto — it made me feel like a superhero. I also lost about eight pounds in two months, without added exercise. It was a nice bonus!"