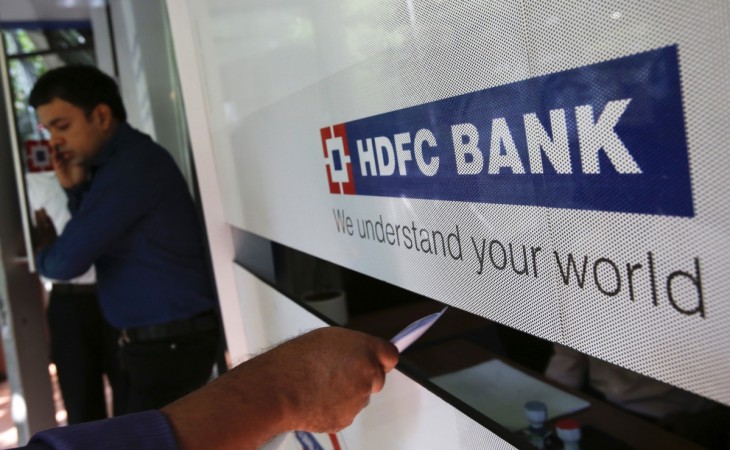 Country's private sector lender HDFC Bank on Wednesday (March 7) announced an increase in its marginal cost of funds based lending rates (MCLR), by 10 to 15 basis points.
The hike in MCLR rates of HDFC bank comes few days after the State Bank of India and ICICI Bank increased their benchmark rates.The new rates will be in effect from March 7, 2018, the bank said through a notification.
Home loan and personal loan borrowers will be affected by the new rates as it would affect the interest rates on loans. The Increase in MCLR rates implies that the EMI (Equated Monthly Installments) will also increase.
The overnight MCLR rate has been increased to 7.95 percent, while the six-month MCLR has been increased by 15 percent to 8.15 percent. The one year-MCLR rate has gone up to 8.30 percent from 8.20 percent. Two year-MCLR is now 8.45. Also, the three-year MCLR rate has been raised to 8.60 percent.
On March 1 this year, State Bank of India increased the one-year MCLR by 20 basis points to 8.15 percent from 7.95 percent across various maturities. ICICI Bank also raised its MCLR rates with effect from March 1, 2018, by 15 basis points.
MCLR rates are the internal benchmark or reference rate for the banks. Both the public and private banks in India lend to borrowers based on the MCLR rate.
The MCLR rates came into effect in April 2016. Till 31 March 2016, banks used the base rate as the benchmark rate to lend.