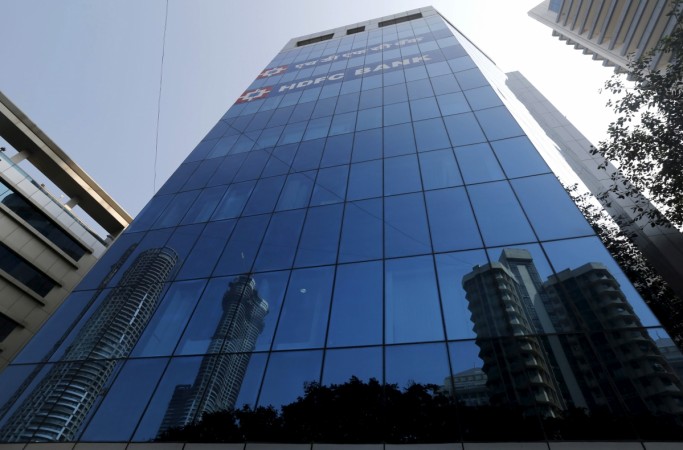 HDFC Bank, India's second-largest private sector lender, will be declaring its fourth quarter (Q4) results April 22. The results will be keenly watched, given the increasing attention banks are getting due to burgeoning bad loans, provisioning for non-performing assets (NPAs), rate cuts on deposits and loans and overall sectoral performance.
Q3 performance
The bank's gross NPAs rose by Rs 427.43 crore during the quarter to Rs 4,255.20 crore, an increase of 11.20 percent over Rs 3,827.77 crore as on Sep. 30, 2015.
Net NPAs rose sharply, both sequentially and year-on-year (YoY). The figure stood at Rs 1,260.60 crore as of Dec. 31, 2015, up 21.48 percent from Rs 1,037.68 crore as on Sep. 30, 2015, and even sharply by 39.49 percent from Rs 903.66 crore as on Dec. 31, 2014.
During the quarter ended December 2015, HDFC Bank's provisioning for bad loans rose to Rs 601.50 crore, marking an increase of 23.35 percent from Rs 487.60 crore during the corresponding quarter in financial year 2014-15.
As on Dec. 31, 2015, gross NPAs of the bank were 0.97 percent of total advances, while net NPAs stood at 0.29 percent.
HDFC Bank's domestic loan mix between retail and wholesale was 53:47. Its total advances as of Dec. 31, 2015, stood at Rs 436,364 crore, while deposits were Rs 523,997 crore.
Rising bad loans of banks in general
Indian banks, both state-owned and private, reported a spike in bad loans (NPAs) and provisioning for such loans while declaring their third quarter results.
The increase in provisioning is the outcome of the Asset Quality Review by the Reserve Bank of India (RBI) wherein banks were directed to set aside certain stressed and large accounts as NPAs, according to a note by brokerage Angel Broking earlier this month.
The apex bank has set a deadline of March 2017 for banks to clean up their balance sheets.
Though the problem of rising NPAs is more acute in the public sector banking space, private sector lenders are being hit as well. The gross NPA of 16 listed private sector lenders stood at Rs 46,271 crore as on December 30, 2015, according to a PTI report.
Gross NPAs of public sector banks stood at Rs 3.60 lakh crore at the end of December 2015, up from Rs 2.67 lakh crore from March 31, 2015, according to another PTI report.
The impact of the government slashing interest rates on small savings schemes will be visible only after the fourth quarter results of banks, though the RBI is expected to take a call on repo rate at its April 5 meeting.
"With these schemes expected to pose less of a competition in the quarters ahead, banks will have an additional impetus to lower retail deposit rates to better reflect the 125bps cut in the policy rates last year. This in turn is expected to help bring lending rates down, though any significant changes are only likely after the banking sector's quarterly earnings are out next month," said Radhika Rao, economist, group research, DBS Bank, in her Monday note
Stocks of HDFC Bank closed at Rs 1,044.25 on Monday on the BSE, up 1.52 percent from its previous close.