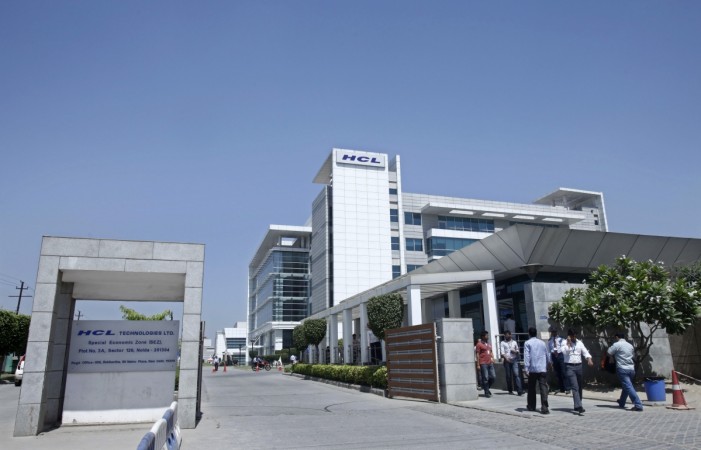 After the big three -- TCS, Infosys and Wipro -- of the Indian IT industry declared their June quarter earnings last month, all eyes are now on HCL Technologies, which is set to announce its quarterly results on Wednesday, Aug. 3.
Edelweiss Securities Ltd. gave a bullish projection on HCL's revenues for the June 2016 quarter but not for the company's profit.
"We estimate HCLT to log 6.6% and 7.0% USD and CC revenue growth, respectively. We have factored in USD65mn revenue from Volvo and organic growth of 3.0% in constant currency. We expect EBITDA margin to contract 170bps QoQ impacted by lower margins in the inorganic business and visa cost," read the brokerage's estimate.
HCL Technologies has seen a slowdown in revenue growth despite addition of new deals worth more than $9 billion over the last two fiscals, reported the Mint. The fourth largest IT services exporter in the country lost around $1.5 billion on failing to renew contracts and witnessed a 20 percent spike in revenue erosion for the past two years, according to sources quoted by the Mint.
The IT firm has already missed 14 contract renewals, including Xerox, Nokia and Microsoft, among others, since 2015 fiscal.
HCL Technologies reported a sequential decline of 2 percent in dollar net income, while the dollar revenues were up 1.3 percent quarter-on-quarter for the third quarter ended March 2016. The company had shifted its financial year from July-June to April-March as mandated by the Companies Act.
IT majors Infosys, Tata Consultancy Services (TCS), Wipro and Tech Mahindra had posted a sequential decline in net profit.
The domestic IT sector is undergoing a shift from resources-heavy IT operations to automation, cloud computing and artificial intelligence. Indian IT companies are shifting from outsourcing business to developing capabilities in new disruptive technologies.