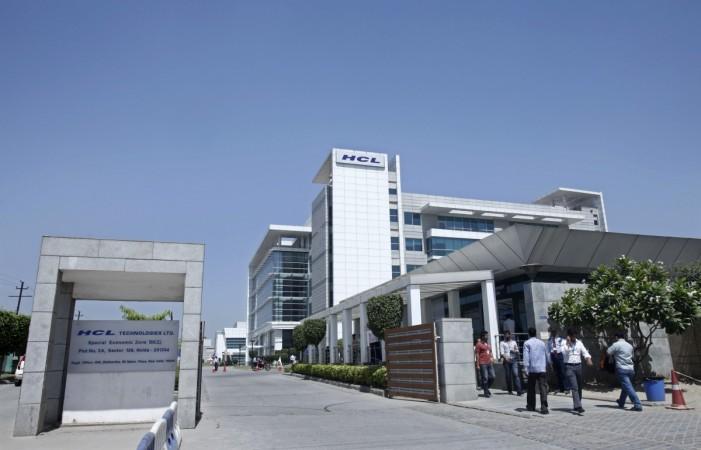 HCL Technologies, the Noida-based IT firm, has overtaken Wipro to become India's third largest software services company in terms of dollar revenue after it posted a record profit in the first quarter of 2018.
With a nine percent rise in net profit, HCL reported Rs 2,431 crore for the first fiscal quarter, a huge rise from the Rs 2,294 crore estimated by Bloomberg analysts. With a dollar revenue of $2.05 billion, HCL toppled Wipro, which reported $2.02 billion in the quarter.
India's IT services industry is dominated by Tata Consultancy Services (TCS), with a revenue of $5.05 billion, and Infosys, which reported $2.83 billion in the June 2018 quarter.
HCL expects the dollar revenue to grow between 8.4 and 10.4 percent for the rest of the 2018-19 financial year. Since Wipro does not issue a full-year revenue outlook, it is now known if HCL will keep its place, or if the Bengaluru-based Wipro will climb back to number 3.
Seeing a revival of its traditional services (Mode 1), HCL's record quarter rode on the back of its 27 transformational deals signed during the quarter, as well as a strong momentum in telecom, financial services, retail and energy utility verticals.
Mode 2 services, such as cloud, digital and analytical and Mode 3, led by HCL products and royalty from IP partnerships also saw a sharp rise. HCL is also reported to have filed around 21 patents for various next-gen technologies and platforms including data and analytic solutions, automation and machine learning.
Despite the revival of Mode 1, CEO C Vijayakumar believes that Mode 2 and Mode 3 are the clear drivers for the company's growth in the future. "That is where the market is and we will continue to invest in that area by building an innovation centre that will enable enterprises," he said in a statement.
HCL also saw a rise in revenues from the Americas (12.5 percent) and Europe (7.2 percent) that contributed heavily to the profits. The rise also offset the dip in business from the rest of the world, particularly India, where the company lost $12 million in the SI business.