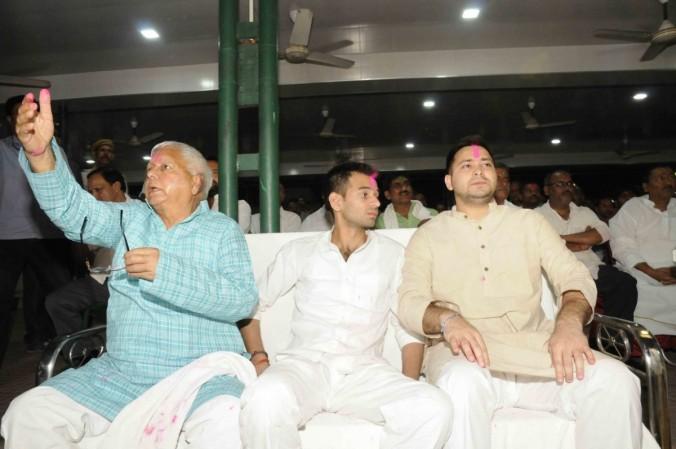 Former Bihar Chief Minister Lalu Prasad Yadav's older son Tej Pratap Yadav has moved out of his luxurious bungalow, which was allotted to him when he was the state's health minister.
Tej Pratap had not vacated the house despite his party losing power in the state. Tej Pratap, who is known to be highly superstitious, finally left the house last week as he believes that Chief Minister Nitish Kumar has released ghosts in his house.
Tej Pratap, who had been living in the bungalow located at 3 Deshratna Marg in Rajbansi Nagar, Patna, added that Deputy CM Sushil Kumar Modi also has a hand in it.
"I decided to vacate the bungalow because Nitish and Deputy CM Sushil Kumar Modi had released ghosts in it. The ghosts were haunting me," Tej Pratap told the media on Sunday.
The Bihar government had asked Tej Pratap and his party members to vacate their bungalows after the RJD-JD(U)-Congress coalition collapsed in 2017 and Nitish formed an alliance with the BJP.
'Ghosts' being the reason to move out of the house can be considered a cover-up for the pride Tej Pratap would have lost if he had heeded the government's order. However, it is also possible that Lalu's son left the house because of the spirits as he is also highly superstitious.
According to reports, sources said that Tej Pratap had held a ritual called 'dushman maaran jaap' (chant of hymns to eliminate enemies) in his bungalow in June 2017, when his family was under the scanner of the central agencies for corruption charges.
He had also got the bungalow's south-facing gate shut after vastu shastra (the Indian science of architecture) experts asked him to use the rear gate of his residence.
Interestingly, Tej Pratap is not the only politician who is known to be superstitious. Indian political leaders have been often seen holding pujas before elections. The biggest instance is the one that took place in February 2015 when Janata Dal (Secular) of Karnataka allegedly performed black magic to invoke a curse before handing over their party head office in Bengaluru to Congress.
Congress party members of Karnataka had then decided to conduct a puja to nullify the effects of the alleged black magic on the property.
JD(U) mocks Pratap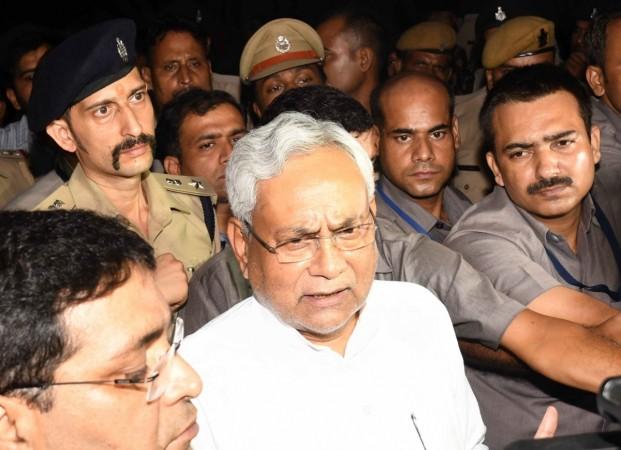 Meanwhile, the Nitish Kumar government has taken a jibe at Tej Pratap's statements and called it a publicity stunt.
"Tej Pratap Yadav suffers from acute attention deficiency and is trying to compete with his younger brother Tejashwi who is hogging the limelight in the media," a JD(U) leader was quoted as saying by NDTV.
Former Bihar Deputy Chief Minister Tejashwi Yadav is currently being investigated by the income tax department after his name cropped up in a Benami Transactions (Prohibition) Act case for a property worth Rs 40 crore.
His father is also currently serving a three-and-half-year jail term after being convicted in the fodder scam case last month.