A Special CBI Court on Saturday handed out three and half year jail term to Rashtriya Janata Dal (RJD) chief Lalu Prasad Yadav, who was found guilty in the fodder scam case.
The other convicts in the case -- Phool Chand, Mahesh Prasad, Bake Julious, Sunil Kumar, Sushil Kumar, Sudhir Kumar and Raja Ram -- were sentenced to three and a half years in jail and levied a fine of Rs 5 lakh each, reported ANI.
The verdict on Saturday came after two postponements of the pronouncement of the quantum of punishment after the court found the RJD chief guilty in December last year.
Lalu's son Tejaswwi Yadav, who alleged political vendetta behind the case, stated that his father was not afraid of the verdict.
He also added that they will approach the High Court for bail.
In fact, Lalu's other son, Tej Pratap Yadav is confident that his father will definitely get a bail.
Meanwhile, the Janata Dal (United) has welcomed the court verdict.
Earlier, during Saturday's court proceeding, Special CBI Court judge Shiv Pal Singh did not let go off a chance to take a jibe at the convicts in the case.
"An open jail is best for these people (convicts), as they also have experience of cow farming," the judge was quoted as saying by the ANI.
Lalu and 14 others were found guilty in the Deoghar Treasury fodder scam case of 1990's on December 23. They were pronounced guilty for engaging in fraudulent transactions worth Rs 89 lakh from the Deoghar Treasury between 1991 and 1994.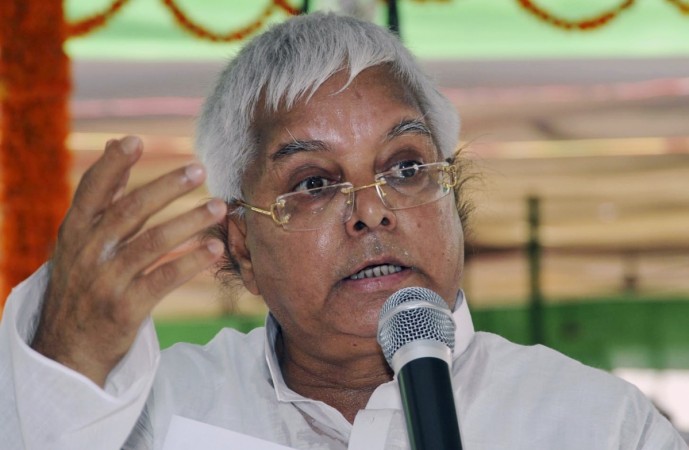 The court had, however, acquitted six others including former Bihar chief minister Jagannath Mishra in the case.
The RJD supremo is lodged in the Hotwar Central Jail in Ranchi since December 23.