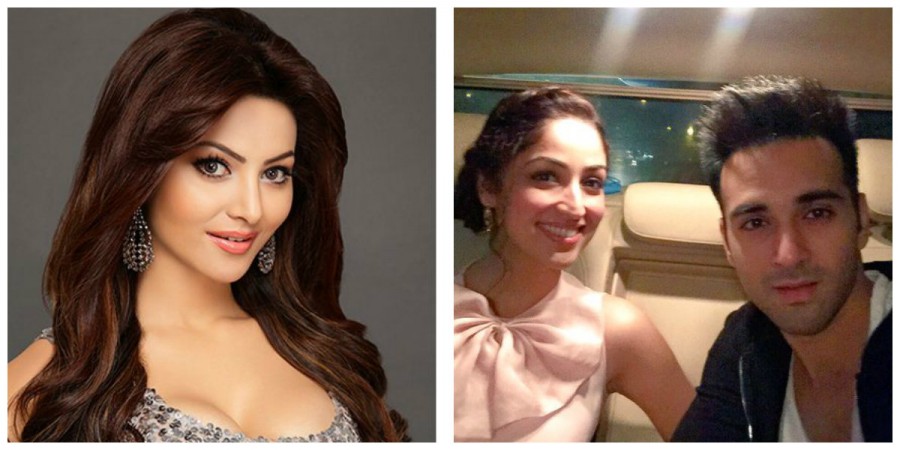 Bollywood actress Urvashi Rautela's love and hate relationship with Pulkit Samrat is not a secret. During their Sanam Re days, the duo came into each other's bad books.
The recent buzz is that Urvashi claims to be in a cordial relationship with Pulkit, again. A source informed, "It's been almost two years since Sanam Re released. Both have moved on. They both know that they can't hold a grudge forever. They even met and cleared the air. So everything is fine now."
According to a SpotboyE report, Urvashi is telling everyone that she and Pulkit have buried the hatchet and are hitting the parties, watching movies, having late-night coffee sessions. "Making up for the lost time," the portal quoted Urvashi as saying.
When Pulkit got to know about this, his reaction was unexpected. He told SpotboyE, "Baseless & I wish Urvashi good luck in spreading the rumours. She needs it."
Oops!! It looks like all is not yet well between the two.
It all began when Urvashi felt like an outsider on the sets of Sanam Re. She event went ahead telling the media that it was okay that Pulkit kissed Yami "because they are a couple".
This irked Pulkit and the duo had an ugly spat, leading to blocking each other on social media. In 2016, the cast of Sanam Re -- Pulkit Samrat, Yami Gautam, and Urvashi Rautela -- had shot for an episode in Krushna Abhishek's Comedy Nights Live. However, Pulkit had demanded that it be re-shot with just him and his rumoured girlfriend Yami, with Urvashi in a separate solo segment.
Urvashi had told DN, "I feel that Pulkit could have been more supportive of newcomers, but when you are in love with a person, you can do anything for her, which he's doing for Yami right now. How can Yami Gautam insist on promoting the film and me being left out of it?"
Interestingly, Urvashi's upcoming film Hate Story 4 is going to clash with Pulkit's Veerey Ki Wedding on March 9.