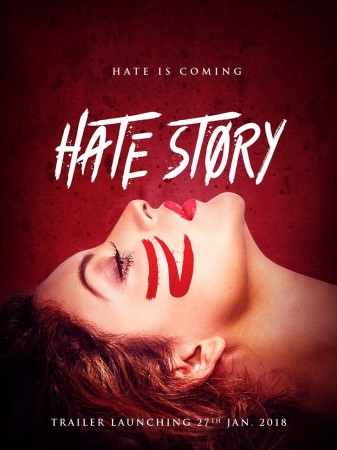 There are a few sequels that make you forget the original one but this franchise is just getting worse with each one. It's high time the makers get over the box office numbers and actually focus on real and relatable stories.
Hate Story IV is a tale of love and betrayal – like really? Two brothers falling for the same girl. Oh, that's such an original idea. What happened in Deol brother starrer Dillagi or Saif Ali Khan's Raaz—exact same thing. The only difference in Urvashi Rautela's Hate Story is that it has unnecessary skin show!
We didn't feel any hate, did you? Watch the trailer here:
Urvashi plays a supermodel in the film who is in love with Karan Wahi (who plays a photographer). The dialogues are cringe-worthy and just cliché. And if this is not enough, there's a rehash of Himesh Reshammiya's Aashiq Banaya Apne in the film.
Veteran actor Gulshan Grover is playing father to Karan and Vivan Bhathena (brother). Ihana Dhillon plays Vivan's girlfriend in the film.
Directed by Vishal Pandya, the erotic thriller is produced by T-Series and will hit the screens on March 9, 2018.