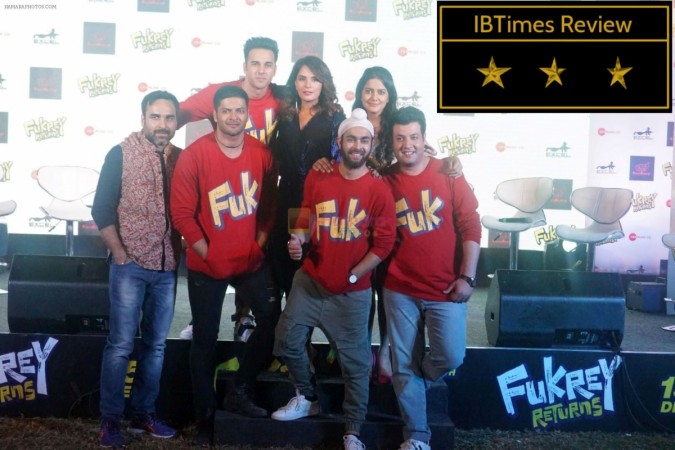 Rating – 3
Cast – Pulkit Samrat, Varun Sharma, Ali Fazal, Manjot Singh, Richa Chadha and Pankaj Tripathi
Director – Mrighdeep Singh Lamba
Genre – Comedy
Storyline:
Bholi Punjaban is back from the prison and in no mood to spare the Fukras in Fukrey Returns, a sequel to the 2013 film Fukrey which won everyone's hearts with it's high on comedy element.
With the same characters -- the story revolves around four boys from Delhi -- Pulkit Samrat as Hunny, Varun Sharma as Choocha, Ali as Zafar and Manjot as Lali -- along with Pankaj Tripathi as Panditji and Richa as Bholi Punjaban.
The boys, unaware of the fact that Bholi has been released, are leading the same life they had been at the time she was arrested -- making money through lottery.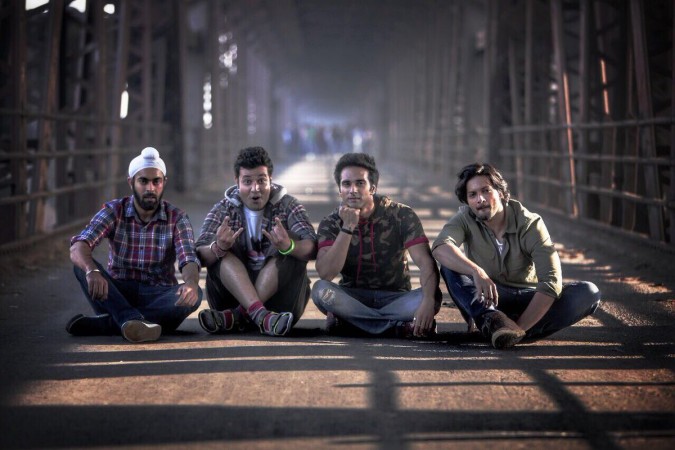 The twist however is, Choocha can now predict the future with his open eyes (also called premonition). Bholi decides to use them to earn all the money she had lost but rubs a big politician in the wrong way.
With a bigger scam in mind, Bholi along with the boys need to find the truth and send the wrong person to jail. But the bigger issue here is -- will Bholi finally fall in love with Choocha?
Performances
The scene stealer, highlight or USP - whatever you want to call it -- is Varun Sharma (Choocha). This film wouldn't have survived if there was no Choocha. The way he expresses a variety of emotions is commendable.
Next special mention is Pankaj Tripathi. After impressing us with his acting skills in Bareilly Ki Barfi and Newton, this man has a special talent and comic timing. His straight face and dialogue delivery will leave you in splits.
Talking about Richa Chadha, well, all we can say is thank you for helping us forget Jia aur Jia. Because she has justified her role as Bholi Punjaban very well. Her chemistry with Varun Sharma can be one of the fresh jodis of this year in Bollywood. They are adorably cute together!
Apart from these three, Pulkit Samrat, Ali Fazal and Manjot Singh gave fairly decent performances.
Positives
The jokes are fresh and damn funny! Some will really crack you up and will stay in your head even after the film. The antagonist of the film - politician Babulal Bhatia played by Rajiv Gupta - left a good impact with his performance. A few social issues were also raised and represented very well -- like the infamous Delhi Commonwealth Games scam.
But we wish there was more of Varun Sharma and Pankaj Tripathi banter.
Speaking of music, the background score 'Tu Mera Bhai Nai Hai' was peppy and interesting.
Negatives
The script had flaws and didn't flow smoothly. The story was predictable and looked dragged. Humour was kept in bits and pieces. Why did the makers keep Priya Anand (Pulkit's love interest) and Vishakha Singh (Ali Fazal's partner) in the film? They hardly have any scenes and looked really forced.
The Delhi lingo was bland and the use of animals looked graphical and not necessary.
Verdict
Not as good as the first film but definitely worth watching once as there is no other release this Friday.