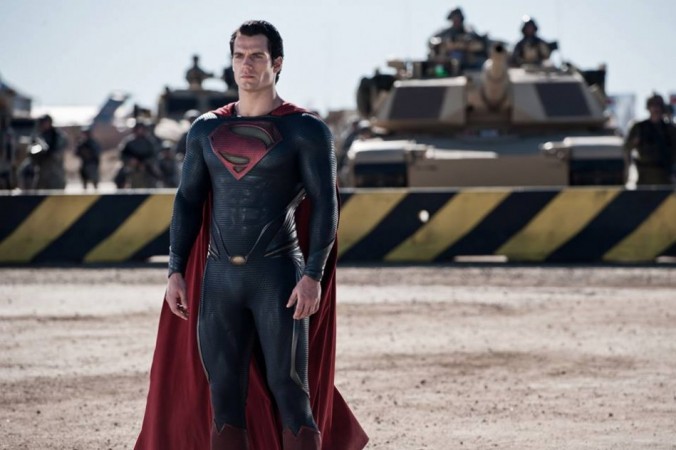 While Superman Henry Cavill will appear in Justice League, releasing this November, DCEU fans are also curious to know the status of Man of Steel 2. Well, fans will be delighted to know that there is a possibility that the Man of Steel sequel's script is ready and Kingsman: The Secret Service's Matthew Vaughn will be at the helm.
Earlier this year, rumours sparked when sources close to Warner Bros told different news outlets that the movie will be led by Vaughn and not Zack Snyder. At San Diego Comic-Con 2017, screenwriter Jane Goldman added fuel to the spark revealing that there could be possibilities of Vaughn taking charge of the project.
Also Read: DCEU unveils Justice League's Superman suit at the convention
Talking to Screen Rant at the Comic-Con, Goldman teased that Vaughn is a big fan of the superhero. "I know Matthew's a big Superman fan. Would I like to... I don't know. I mean I'm not sure. I think Matthew's looking at it from a directing point of view. I have no idea what's happening there," she shared.
She also revealed that there is a possibility that the script is already in place and she might not team up with her Kingsman: The Secret Service partner on the DCEU project.
"There might already be a script for it. I think so... I'm not certain actually but it's complicated with a character with that kind of history. Obviously X-Men have an equally complicated [history]... but Superman feels a lot more recent. He's been brought to life in a new iteration – he means a lot to a lot of people and maybe there are other people with more a connection with Superman... but who knows," she shared.
Vaughn had expressed his interest in directing a Superman movie back in 2010. He had a script in place, however Warner Bros and DCEU chose Snyder's version over his to experiment with the Dark Knight approach towards Superman.
Back then, he was quoted in a story, "I think that's the one thing not to do with Superman, trying to do the serious The Dark Knight version. Superman is about colour and fun, or it should be, for me." Ironically, the reviews were negative, making Vaughn a studio favourite.
Man of Steel trailer:
While Goldman has teased the possibility, fans can expect more details on the project at the Warner Bros panel scheduled to take place on Saturday, July 21, starting 2:30 p.m PT/5:30 p.m. ET.
There were also speculations that two important DCEU characters, Supergirl and Black Adam, would be introduced in the Superman movie sequel. All details will surface over the weekend. Stay tuned to IBTimes India for all updates.