San Diego Comic-Con 2017 has kicked off with a bang. The preview night that took place on Thursday evening, July 19, revealed some cool gadgets, set details and most important of them all, spoilers via merchandises. DCEU fans were given the biggest and the best reveal of Justice League through the toys at the event, a glimpse at Superman Henry Cavill.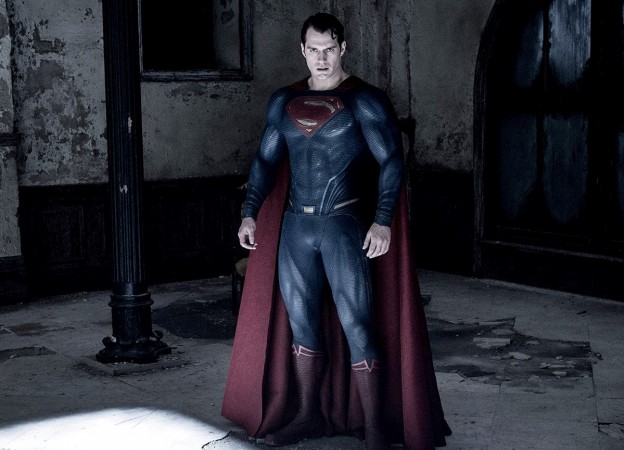 Also Read: Superman Henry Cavill to lead the league in a CRUCIAL battle in Justice League?
While Superman's role is one of the best kept secrets of Justice League, the studio has been teasing the superhero's role via theatrical merchandises, leaked LEGO box photos and discussing minute plot details. The new reveal shows the studio houses have tweaked the colour of the superhero's costume.
The costume that Henry Cavill has sported was darker in Batman v Superman: Dawn of Justice. However, the red and blue costume is much lighter in the toys presented at the event. While the merchandise doesn't always present an exact replica from the movie, but Screen Rant notes that Hot Toys and Sideshow Collectibles (the companies behind the making of these toys) are known to be extremely screen-accurate and these minute details were hardly noticed by fans on screen.
But with such a close resemblance, it is safe to say that this will be Superman's costume in Justice League.
Fans present at the event got a good look at Steppenwolf's armour as well. The detailed presentation is one of the best look at the villain. The convention also put Steppenwolf's mother boxes on display. Apart from the deleted scene, the villain hasn't made an appearance in the Justice League trailer. But with the hopes of the trailer dropping at the Comic-Con, could we expect the super villain to make an appearance? Fans will have to wait until the weekend to know.
DCEU also unveiled Batman's Batmobile which will feature in Justice League. The vehicle looks similar to a photo leak that surfaced online a few weeks ago. The Batmobile looked like an upgraded model with more heavy weaponry added. Screen Rant notes the biggest addition to the mobile is the front-mounted rockets.
Justice League's new trailer is expected to release this weekend. The DCEU movie is slated to release on November 17, 2017.