Speculations are rife on Superman Henry Cavill's role in Justice League. Earlier, a few leaked pictures hinted Superman will be part of a crucial battle scene. Pictures surfaced online suggest the Man of Steel might lead the league to the epic war.
Superman Henry Cavill has been missing in the action in the promotions and announcements. The only time he has appeared was when Justice League was formally announced, following the trailer release, he appeared alongside the League members on the posters.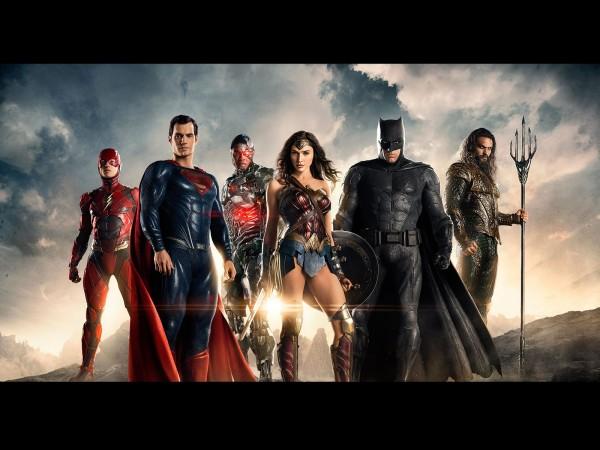 But now, a new set of theatrical merchandises released online feature the League in formation. While Superman is part of the pictures, his placement in the photos suggests he will have a greater role to play.
Unlike the first picture released by Warner Bros and DCEU, where Batman was in the centre and guiding the team into formation, Superman now takes the centre spot, while Wonder Woman, Aquaman, The Flash, Cyborg and Batman follow his lead. He is also seen in numerous products, flying above the lead of Wonder Woman.
The products range from cups, popcorn crash boxes, tin tubs, and more. Meanwhile, a new toy set has been revealed, offering a glimpse at Steppenwolf from Justice League. The two-pack toy set contains the JL villain alongside a Batman action figure.
The Justice League Comic-Con trailer is set to release on July 22 whereas the movie is slated to release on November 17 this year. The film stars Batman Ben Affleck, Wonder Woman Gal Gadot, Aquaman Jason Momoa, Ezra Miller's The Flash and Ray Fisher as the Cyborg.
Superman Henry Cavill in new Justice League merchandises:
First look at Steppenwolf from Justice League