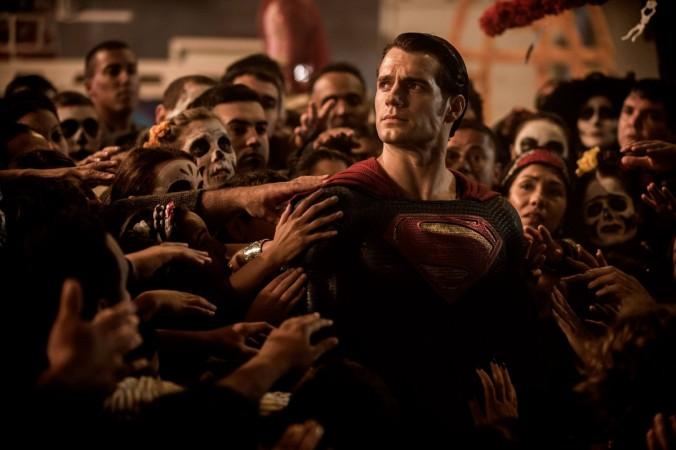 The DC Extended Universe has officially completed four years. The franchise began with Zack Snyder stepping in to present Henry Cavill's Superman in Man of Steel.
While fans may or may not remember the day, director Snyder sure does and he has marked this date with a special picture. The director shared a picture from the Man of Steel movie.
Also Read: Superman Henry Cavill poses with Batman, Green Lantern and the Batmobile, and his reactions are epic!
Taking to his Vero account, the director reminded fans that it has been four years since Man of Steel released. The film that set a stage for DCEU superheroes to spread their wings, the movie stands important to not only Snyder but also Superman Henry Cavill.
From the movie that featured some amazing and breath-taking moments featuring Cavill, Snyder shared a behind-the-scenes picture of the actor in his suit.
The photo shows Cavill during the film's most memorable scene. In the scene, he is seen destroying a bank vault during a battle with Faora. The director opted to keep the caption simple: "4 years ago today," marking the anniversary.

Ever since, the actor-director has collaborated on more installments of Superman stories, which include Batman v Superman: Dawn of Justice and November's Justice League. The duo will return with Man of Steel 2 soon.
Man of Steel grossed 668 million USD worldwide. But the box office collection records are expected to be broken by Wonder Woman's box office soon.
Plot synopsis of Man of Steel:
In the pantheon of superheroes, Superman is the most recognized and revered character of all time. Clark Kent/Kal-El (Cavill) is a young twentysomething journalist who feels alienated by powers beyond anyone's imagination. Transported to Earth years ago from Krypton, an advanced alien planet, Clark struggles with the ultimate question – Why am I here? Shaped by the values of his adoptive parents Martha (Lane) and Jonathan Kent (Costner), Clark soon discovers that having super abilities means making very difficult decisions. But when the world needs stability the most, it comes under attack. Will his abilities be used to maintain peace or ultimately used to divide and conquer? Clark must become the hero known as "Superman," not only to shine as the world's last beacon of hope but to protect the ones he loves.

Via ComicBookMovie.com
Superman Henry Cavill will reprise the role in Justice League in November.
Man of Steel trailer: