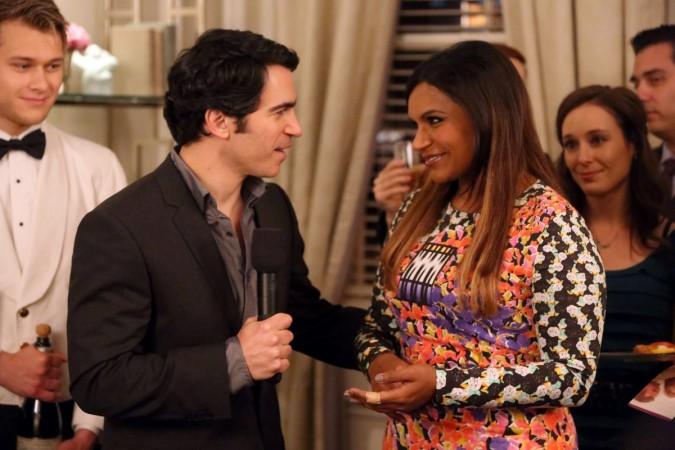 Fans that download their favourite TV shows from torrent sites never really feel shame or guilt for their actions, except during the various season schedule reveals. Turning to illegal downloading instead of watching a beloved show on TV is probably what made the network executives cut the cord.
Fans may never know what happens after that spectacularly nail-biting cliffhanger and tearful goodbyes, as networks get busy pulling the plug on many shows for the next season. From "Revenge" in ABC to "The Messengers" in The CW, over 30 shows will not return to their respective networks again. However, some lucky shows like "The Mindy Project", which used to air on Fox are likely to get revived on web video services like Hulu.
Although fans were upset over the fact that "Revenge" was not renewed for season 5, the news did not shock many as the ratings for the show has been steadily decreasing over the years, having averaged at 1.9 in the last season.
"The Messengers" on The CW was a promising show that literally began with a bang (a meteor hitting the earth), whose untimely death was announced after just airing four episodes. Its cancellation comes as a surprise, especially because CW seems to be more patient and gives their shows a minimal grace period. However, the show has only managed a dismal rating of 0.3, even less than "Hart of Dixie", which also got a poor rating of 0.7 for its season 4.
"The Mindy Project", which was cancelled by FOX, might continue broadcasting the Mindy-Danny saga for two more seasons, if the talks with Hulu go through. "The Following" and "Backstrom" were also cancelled by FOX, and Studio Warner Bros are reportedly trying to sell the Kevin Bacon drama to other networks.
Here is the list of all the shows that have been officially cancelled by their respective networks as of May 2015:
The CW
Hart of Dixie (4 seasons)
The Messengers (1 season)
CBS
Battle Creek (1 season)
The McCarthys (1 season)
The Mentalist (7 seasons)
The Millers (2 seasons)
Stalker (1 season)
Two and a Half Men (12 seasons) Mutual decision to end the series
ABC
Cristela (1 season)
Forever (1 season)
Manhattan Love Story (1 season)
Resurrection (2 seasons)
Revenge (4 seasons)
Selfie (1 season)
The Taste (3 seasons)
FOX
Backstrom (1 season)
The Following (3 seasons)
Glee (6 seasons) Mutual decision to end the series
Gracepoint (1 season)
The Mindy Project (3 seasons)
Mulaney (1 season)
Red Band Society (1 season)
Utopia (1 season)
NBC
A to Z (1 season)
About a Boy (2 seasons)
Allegiance (1 season)
Bad Judge (1 season)
Constantine (1 season)
Marry Me (1 season)
One Big Happy (1 season)
Parenthood (6 seasons) Mutual decision to end the series
Parks and Recreation (7 seasons) Mutual decision to end the series
State of Affairs (1 season)