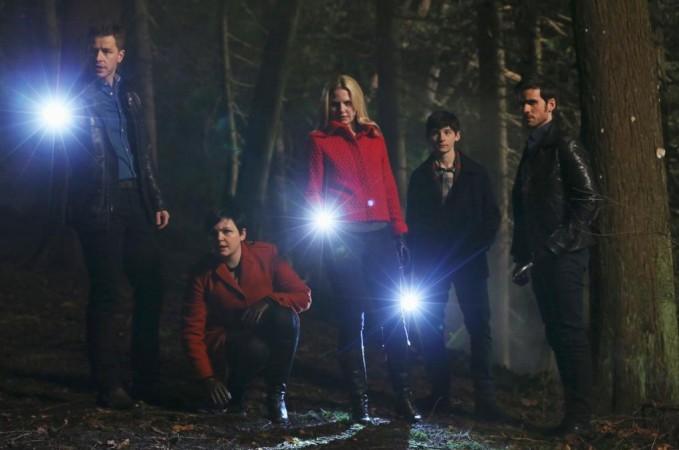 Spring season for TV shows is almost up and the fate of many popular shows, like ABC's "Once Upon a Time", is still unknown. As it is an intricately woven series that has consistently remained one of the most popular shows on the Disney-owned network, it can be assumed that the fairy tale drama series would be renewed for Season 5.
The ongoing season has been so successful, that ABC even ordered an additional episode for the same, taking the number of episodes in Season 4 to 23, instead of the usual 22. Long ago, the ABC show's creators, Adam Horowitz and Edward Kitsis, had confirmed that they had already panned out the ending for Season 4.
However, it is not known when these episodes will be aired. In all likelihood, "Operation Mongoose Part 1" and "Operation Mongoose Part 2" could make for a two-hour-long season finale. But, could the additional episode also mean that the show is bowing out by tying all the loose ends?
The ongoing Season 4 of "Once Upon a Time" had a huge rating of 3.4, which was 30% more than that of the Season 3 premiere, according to Vulture's editor Joe Adalian.
Let it BOOM: Frozen-themed season premiere of #OUAT scores a big 3.4 A18-49 rating, up more than 30% vs last year #OnceUponATimePremiere

— Joe Adalian (@TVMoJoe) September 29, 2014
However, the ratings have since gone down, even in the last episode aired that was titled "Best Laid Plans", which marked episode 17 of Season 4. The percentage of viewers in 18-49 demographic went down by 7.45 when compared to episode 16, "Poor Unfortunate Soul", according to TV Series Finale.
There are six more episodes to be aired in this season before a confirmation or cancellation regarding the renewal is announced. Rest assured, fans can hope for a brilliant ending to Season 4, whether or not it also marks the series finale.