Dunkirk director Christopher Nolan and actor Mark Rylance were not aware of former One Direction singer Harry Styles's fame. Yes, you read it right.
Also read: Dunkirk: New trailer for Christopher Nolan's WWII action thriller will take your breath away [VIDEO]
As per a report by Associated Press, Nolan said Friday, June 7: "I don't think I was that aware really of how famous Harry was" before casting the pop star in the upcoming World War II epic.
"I mean, my daughter had talked about him. My kids talked about him, but I wasn't really that aware of it. So the truth is, I cast Harry because he fit the part wonderfully and truly earned a seat at the table."
Styles, who rose to fame through the reality show X-Factor and British boy band One Direction, has recently made his debut as a solo artiste. The 23-year-old singer is portraying a British soldier in Nolan's forthcoming WWII action thriller.
Dunkirk, which is not a war movie as per Nolan, deals with infamous Operation Dynamo, the 1940's French evacuation in which 400,000 British soldiers were rescued in little over a week from the beaches of France after the Nazi forces invaded the country.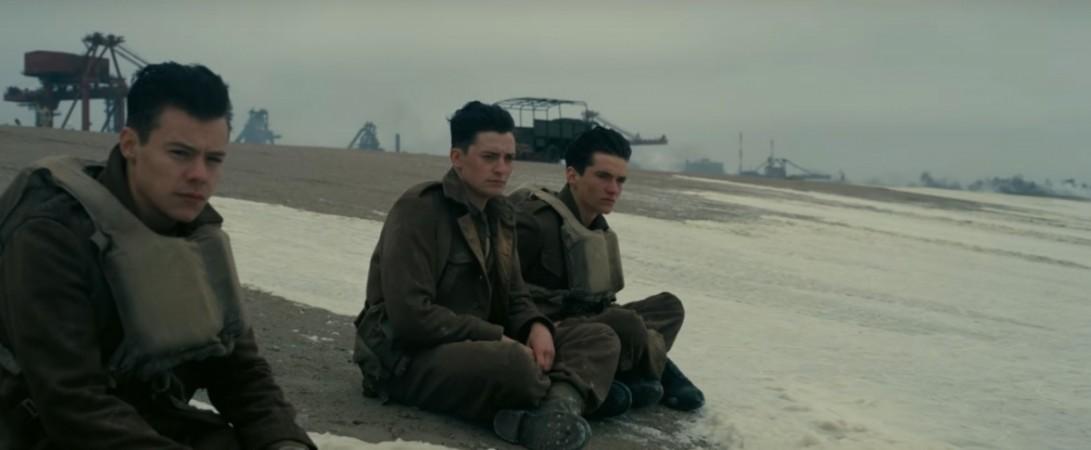 Oscar winning actor Mark Rylance, who also featured in the film, shared the similar experience as he admitted that he also learned about ID star from his 11-year-old niece.
"She was just more excited than anything I've ever done because I was going to be acting with Harry Styles," said The BFG actor. "I went up in her estimation. I won the Harry!"
While describing his "overwhelming" experience of the first days on set, Styles said: "I'd say realizing the scale of the production was very overwhelming. I think whatever you imagine kind of a giant film set to be like, this was very ambitious even by those standards."
Besides Rylance, Harry Styles joined the stellar cast of Tom Hardy, Cillian Murphy, Kenneth Branagh and James D'Arcy. Dunkirk will be released in cinemas on July 21.