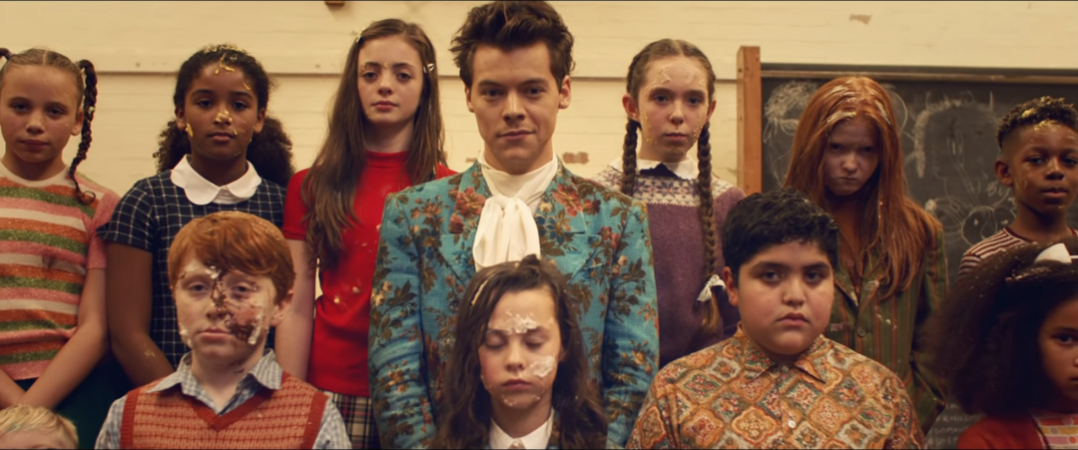 Harry Styles has come up with probably the most Harry Styles-esque video ever. The 23-year-old former One Direction member released his music video for the song Kiwi off his first album Harry styles and it is everything fans could have ever wanted.
Spoiler alert – there are adorable kids, lots and lots of cupcakes and, the showstopper – a bunch of puppies! Harry Styles just knows how to make his fandom swoon and he has arrived armed and geared up, taking no chances.
Also read: Harry Styles groped: NOT OKAY, says Twitter on the singer being sexually assaulted [VIDEO]
The video shows little kids in a school gymnasium, all ready to battle out a food fight over baked goodies. Dressed top to bottom in dapper outfits, the star of the video is young actress Beau Gadson who has previously starred in Rogue One: A Star Wars Story.
The little girl walks in amidst a room full of kids who are trying to intimidate each other, armed with cupcakes in their hands, all over a trophy of a huge heap of baked items and in Beau's hands is what seems to be the trigger – a box full of cupcakes.
She slams it down on the floor and all mayhem breaks loose.
The kids don't sway from plunging into action as they battle out the 'hunger games' over who gets the most out of the baked goodies.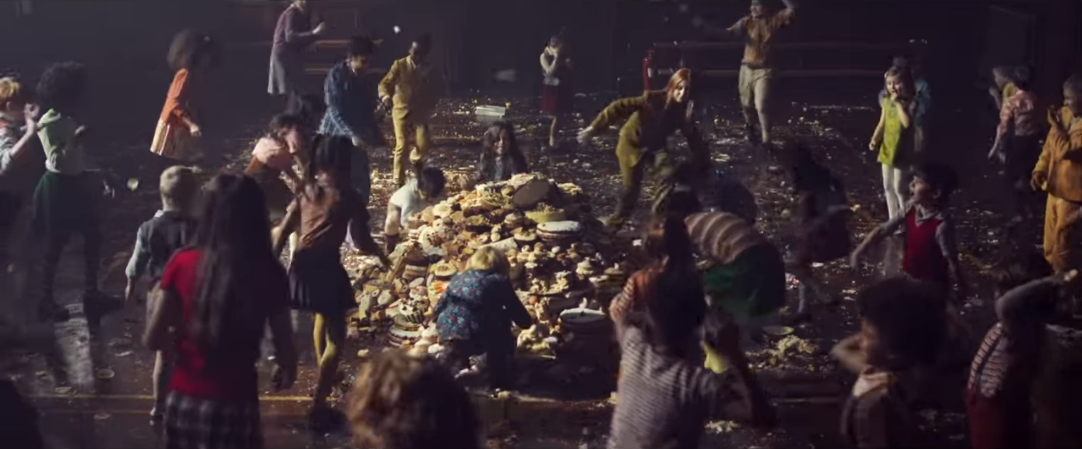 What really does steal the show is Beau's momentary army crawl amidst the fighting, raging kids after she runs out of ammunition and must stock up on resources, but her own stack is over!
She smashes cupcakes all over her pretty floral pantsuit and at this moment of shocked "oh no"s, walks in the singer himself, unleashing a battle cry. Yes, right when hardcore Harry fans were getting impatient asking where their dimpled goof was.
Harry slams through the gymnasium door, walking in only towards the very end of the video, dressed in an identical pantsuit as that of Beau. And with his entre, he drops the final bombs that make the video probably the most adorable video of the year.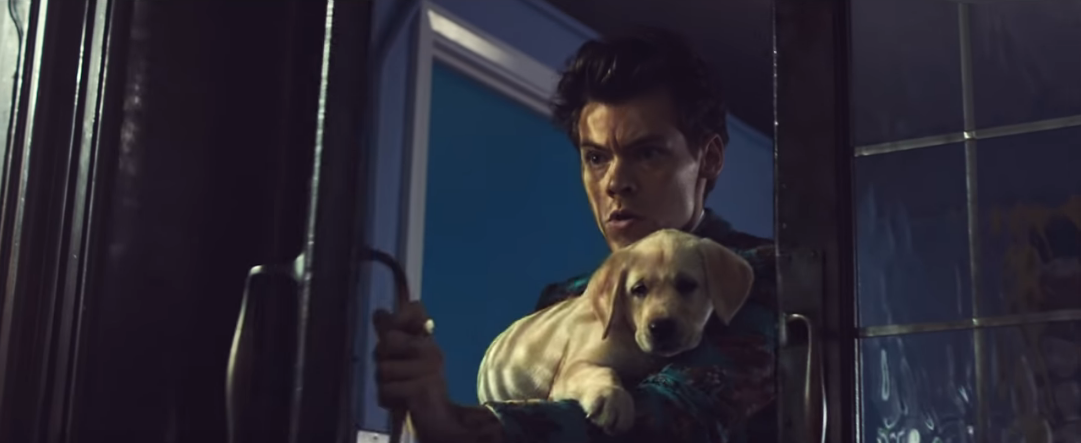 Puppies! Lots and lots of them. They join in with the kids, fighting over the food, rolling around in them, cheering them on and trying to clear every last smear of sugary heaven off the floor.
The video ends with the children posing for a class photo with frosting and crumbs decorating the patterns on their outfits and in the middle is the presumed master of the mayhem – the Dunkirk star himself, offering one final faint little smirk before the video cuts to black.
It's official – nobody knows Harry's fans better than he himself does, and for all the waiting he has put them through, this video does more than just make up for it.
Enjoy the beautifully structured chaos below!