India's infatuation with all-rounders surged when Hardik Pandya arrived onto the scene. However, his performances have been sporadic, few inspired ones sandwiched between mediocre ones and the man has drawn polarising opinions in his career so far.
He was the seam-bowling all-rounder in England, but this did not impress Sunil Gavaskar and Michael Holding. There were question marks over the tag and his position in the side. However, Pandya is not too hassled by this.
"They've played so much cricket. Let them say it. It's OK. I've heard them so much. I respect that. I'm worthy enough that they're talking about me. If I wasn't, they wouldn't have said anything about me! I take it in a positive way," Pandya said in an interview to Times of India.
'Want to give more than 100%'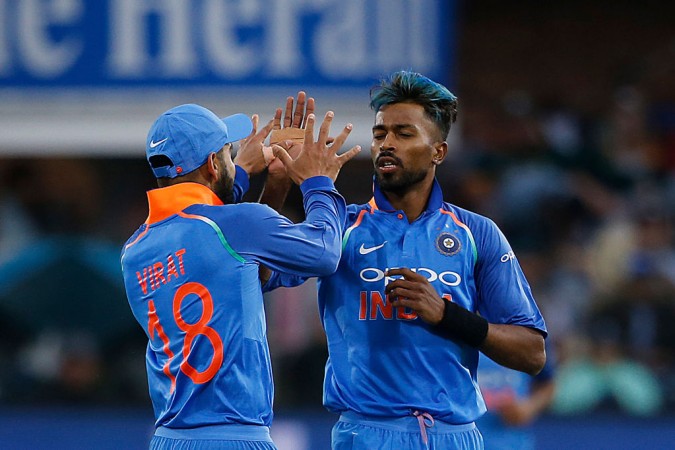 Pandya, who was injured during the Asia Cup, wants to get fit and return to action for the World Cup. He wants to contribute to the team's success and wants to focus on improving his fitness.
"I want to give more than 100% to make sure that we win the World Cup. That's why right now, I'm focusing on improving my skills, fitness, mentally I want to get stronger. Because that 10-15% (extra) would be very critical," the all-rounder added.
Captain Virat Kohli has been a vocal supporter of the all-rounder and Pandya accepts the fact that the captain's confidence has helped him improve his game.
"He's (Kohli) been a great support. He's helped me improve my game, which is a fantastic quality in him. Till now, I've grown with him. My career started under MS, then Virat took over. I've improved under both of them," he said.
Speaking about his rehab, Pandya said that he is focusing on getting fit and strong, but has no idea when he will be able to return to the field. However, he has taken the injury in a positive stride.
"Now I've got the time to get fitter and stronger. I always take things positively. This injury was a blessing in disguise. I got time off from cricket. After this, I won't get much time off," he observed.