Few current cricketers polarize opinions like Hardik Pandya does these days. The Indian all-rounder has been one of the most-talked-about cricketers ever since he made his way to the Indian team and especially to Test cricket.
The blue streaks on his hair, the tattoos on his arms and an almost disdainful swagger that he has on the cricket field give off an arrogant vibe about him. While that served him well in T20 cricket and ODIs to an extent, his image didn't sit well with the purists when Pandya entered Test cricket.
Pandya scored 50 in his maiden Test innings and followed it up with a hundred in his second Test. But these performances were against Sri Lanka and hence people didn't give much credence to them. Earlier this year in South Africa, Pandya smacked a scintillating 93 against South Africa on a bouncy Cape Town track when other Indian batsmen were falling apart.
That was also considered a fluke and the purists kept claiming that Pandya will not make an ideal Test all-rounder in the long run. Given that he hadn't been able to do much with the bowling gave their arguments more weight.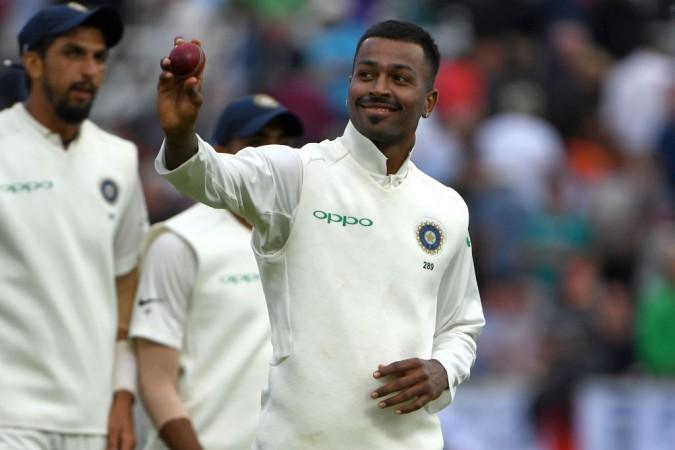 In the 10 Tests he has played so far, every failure from Pandya has been dissected in great detail. Every time he fails in Test cricket, his critics begin mocking him with great relish and statements like "He is not serious enough" or "He is only fit enough for T20" started doing the rounds.
Former West Indian bowling legend Michael Holding was particularly harsh on Pandya. "When he bowls he isn't as effective as he should be. If he was a good batsman, if he was getting runs - 60s, 70s, not even regular hundreds - at the number at which he bats and then he bowls and gets two or three wickets, happy, hallelujah. Happy with that. But he is not getting the amount of runs that can then allow him to get a wicket or two in the Test match. That doesn't work," Holding was quoted as saying by ESPNcricinfo.
However, after Pandya's stunning all-round and match-winning show in the 3rd Test against England recently, he has forced even his harshest critics to sit up and take notice of him. With a superb spell of 5-28 in 6 overs and following it up with a fantastic unbeaten 52, Pandya was one of the chief architects of India's famous win at Nottingham.
It remains to be seen if Hardik Pandya can build on this and remain a consistent performer for India in Test cricket. However, he has clearly proved he has talent - both with the bat and the ball - and can survive the rigours of the longest format of the game.
He is still very young and very confident. Perhaps, Pandya's critics would be served well to let him be and allow him some time to prove himself further in Test cricket before being so determined on stereotyping him.