If you have made a snowman and thought it's something to be proud of, think again.
China's northeastern city of Harbin is hosting an event, showcasing an entire city made out of ice. This year's show, formally known as the Harbin International Ice and Snow Sculpture Festival, opens on Sunday.
What makes the ice buildings remain solid for days is the bitter temperature experienced in the area. Some buildings are as tall as a western skyscraper, while the entire city illuminates in glittering LED lights making it a real winter wonderland.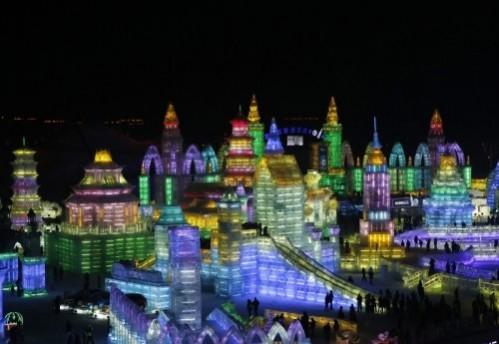 The temperature there has plummeted to minus 28 degree Celsius but that does not stop the locals and tourists from coming in for a glimpse of the spectacular frozen city.
The buildings, many of which are finely and intricately designed, are often carved by swing saws, chisels, ice picks and other types of equipment. Designers worked all day and night for almost two weeks on the ice city, before its formal opening on Sunday. Deionized water is often used to make the ice blocks transparent in most of the buildings.
The tradition dates back to 1963. Though the festival was halted for a number of years during the Cultural Revolution, it was resumed as an annual event staged at Zhaolin Park from 5 January 1985.