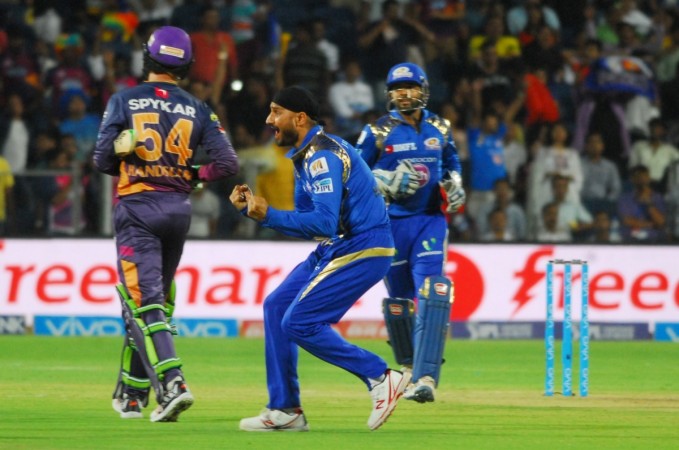 Who will become the next coach of the Indian cricket team? That has been the question on everyone's minds for almost a year. The position has remained vacant since 2015, and several names have meanwhile cropped up. However, an official decision hasn't been taken by the BCCI (Board of Control for Cricket in India) yet.
Duncan Fletcher's contract as the head coach of the Men in Blue expired after the ICC World Cup 2015. Following that, former Indian all-rounder Ravi Shastri was appointed as the Team Director, but even his contract came to a conclusion following the end of India's ICC World T20 campaign this year.
From Rahul Dravid to Daniel Vettori and Stuart Law to Ricky Ponting, everyone from the likes of Mohd Azharuddin to Virat Kohli have given their opinions who could be the next India coach. Veteran Indian spinner Harbhajan Singh has some suggestions in mind, as well.
"If you ask me, then I would like to see Rahul Dravid as India coach and Zaheer Khan as our bowling coach," the Press Trust of India quoted the 35-year-old Mumbai Indians (MI) bowler as saying on Thursday. "I believe they can make a difference with their experience. But this is my opinion. There are people who will decide on this matter."
Zaheer and Dravid are currently in charge of Delhi Daredevils in IPL 2016. While Dravid was appointed as the team mentor before the start of the season, Zaheer is the captain of the side, which is currently sixth in the table this season with two league games more to play.
Earlier, India batting sensation Kohli suggested the name of former New Zealand skipper Daniel Vettori to be appointed as the next India coach. Harbhajan, too, feels that the Royal Challengers Bangalore (RCB) and BBL side Brisbane Heat coach could be a good choice.
"Yes, Vettori can also be a good choice. I believe between these three, anyone could be a good choice," added Harbhajan, who has eight wickets from 13 games for MI in the Indian Premier League this season.