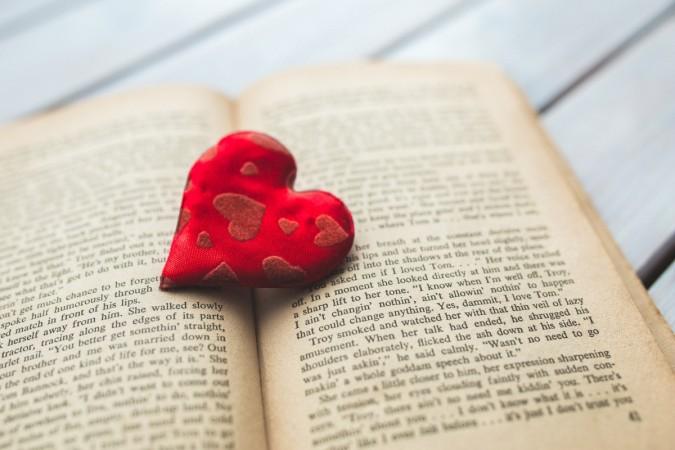 World Book Day finally marks the time for bookworms to come out of their shells and hiding spots and celebrate their hardcore love for stories, poems and every other genre of non-fiction bound as a collection of ink on paper.
Every year, this love for reading and stories is celebrated internationally on April 23, which is today - the day that coincides with the birthday of literary genius William Shakespeare.
With an aim to spread knowledge about books and to help people inculcate the habit of reading, this day not only aims at the world of fiction but is also a positive attempt at people overcoming their everyday struggles via the magical world of books.
The UNESCO initiative also encourages children to develop the habit of reading and indulge in books – both fiction and non-fiction alike – to make them aware and strive towards development and welfare of their nation.
So, this year, on the occasion of celebrating ink on paper, IBT India brings to you a list of quotes, messages and photos that you could share with your loved ones to spread the joy of books.
World Book Day quotes:
"Books have immortalized great minds. Books have kept ancients secrets alive. A world which least value books, least value the real essence of wisdom and least know how to preserve what is precious!"
― Ernest Agyemang Yeboah

"Without books, everything would have been crooked. Without books, the wisdom in books today would have been fairy and folk tales. Without books the whole truth about life would have been imaginations and a guessing game"
― Ernest Agyemang Yeboah
A book is the only place in which you can examine a fragile thought without breaking it, or explore an explosive idea without fear it will go off in your face.
― Edward P. Morgan
A great book should leave you with many experiences, and slightly exhausted at the end. You live several lives while reading.
― William Styron
Books are the compasses and telescopes and sextants and charts which other men have prepared to help us navigate the dangerous seas of human life.
― Jesse Lee Bennett
Let us remember: One book, one pen, one child, and one teacher can change the world. ― Malala Yousafzai
Every book you pick up has its own lesson or lessons, and quite often the bad books have more to teach than the good ones.
― Stephen King
If you only read the books that everyone else is reading, you can only think what everyone else is thinking.
― Haruki Murakami
Any book that helps a child to form a habit of reading, to make reading one of his deep and continuing needs, is good for him.
― Maya Angelou
Always read something that will make you look good if you die in the middle of it.
― P.J. O'Rourke
World Book Day images: