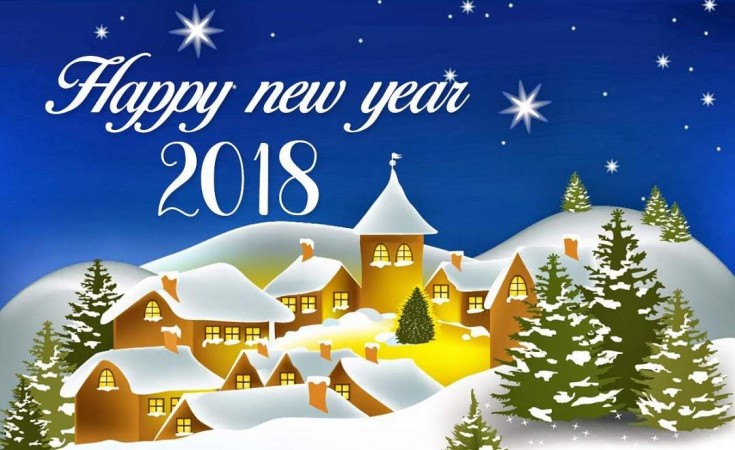 It's time to bid goodbye to 2017 and welcome the New Year as you make new resolutions and take up fresh challenges.
The year gone-by may or may not have got you what you wanted to achieve. But the excitement of a new year brings about an anticipation of a better future. This is one real moment that will touch the fabrics of human emotions that entails not only hope but a reason to keep smiling and living life as it is.
This is the occasion to celebrate the dawn of the new year and also wish friends and loved ones. We bring to you wishes, messages, GIFs, greetings cards, sayings and quotes to share with them on WhatsApp, Twitter, Facebook and other social networking channels.
20 Wishes Messages and Greetings to Share
All things bright and beautiful, All things good and true, All things fine and wonderful, Wishing you all the blessings of this auspicous Navroz day. Happy New Year 2018.
May this be a year of success, Making all your dreams comes true, Wishing you the greetings of another fresh year filled with happiness and prosperity, Happy New Year 2018.
May this New Year give you the courage to triumph over your vices and embrace the virtues
May every day of this year be filled with abundance cheer and happiness. Happy New Year to you and your family.
May the sadness you faced last year be turned as happy moments this year. May this day mark the beginning of another remarkable era of success and happiness in your life. Happy New Year 2018.
May your life be an example for many. Wishing you a year filled with joy and happiness. Happy Navroz.
Another year is gone by and here is the beginning of a fresh year. Wishing you all the greetings of New Year 2018.
May this year greet you with fragrant days that are colourful as a rainbow, as bright as sunshine and as happy and cheerful as a lark. Happy New Year 2018.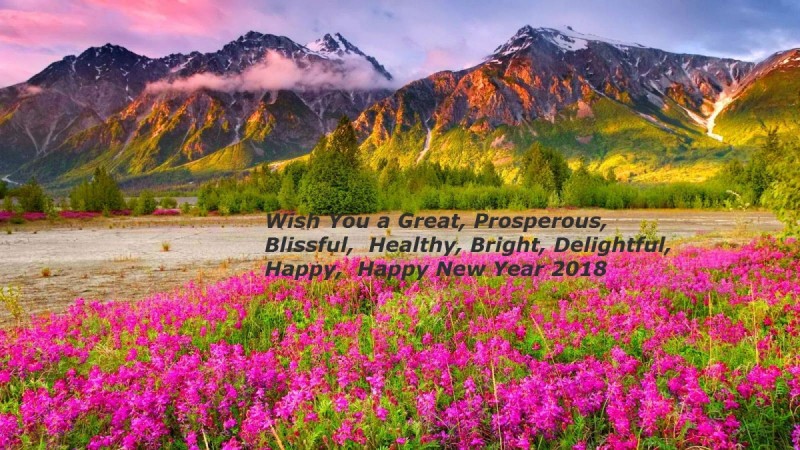 May your beautiful smile be the reason for others' happiness this year. Spread your joy and happiness to everyone around you. Be the reason for the smile of people around you. Happy New Year Wishes.
Dedicate this year to humanity and the betterment of the world. Wishing you and your family a very Happy and Prosperous New Year 2018.
Genuine success comes only to those who are ready for it. So never step back and always have courage to accept new challenges. Wishing you a very happy new year 2018.
Let's have party because it's New Year time. Celebrate Happy New Year 2018 with me all the night, so that we can end the year together and start the new year together.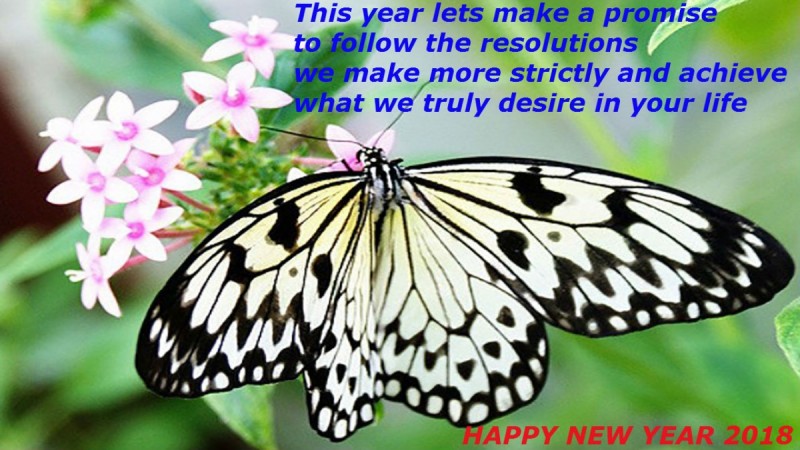 New Year is the time to remember all the memories we share, all the fun things we did, all the secrets we poured out for distance is the last thing that can create a rift in our friendship.
May 2018 greet you with days as fragrant as roses, as colorful as rainbow, as bright as sunshine and as happy and cheerful as a lark.
May the year 2018 be like a blank book that is waiting your intervention to fill up its 365 pages with all the colours under the sun making it a vibrant addition to your life.
May the year 2018 give you the opportunity to realise your dreams, rediscover your strengths, muster your willpower and rejoice the simple pleasures that life would bring your way.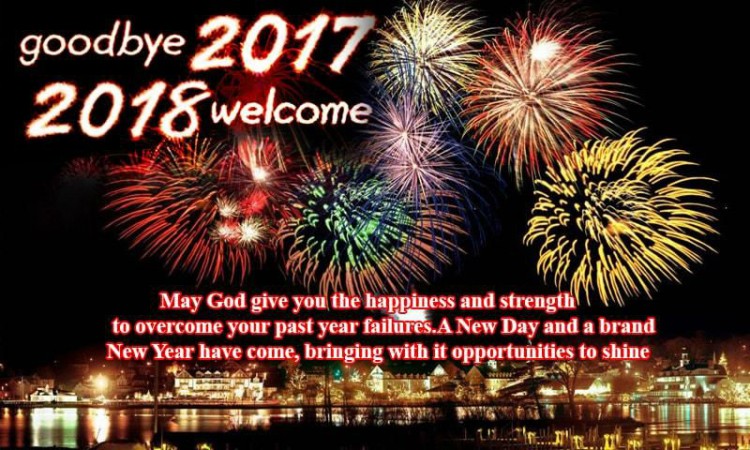 This new year message has nothing much to say but to request your lips to stretch a little and brighten this world with a sweet smile.
May the New Year give you the strength to face the challenges of life and courage to adjust the sail so as to take every situation to your stride.
When the New Year arrives, it brings new ideas and hopes for us to make our lives good to better and better to best. Happy New Year !
The New Year gives you fresh 365 days to play with – fill them up with whatever your heart desires so that you have no regrets at the end of the annual cycle.
Create your own GIFs
Several Websites are offering you a chance to create your own costumised GIFs. Here are top five such sites to have own GIFs. Check them out
Look This | Festival Wish | Giphy | GIF Maker | GIF Pop
10 Inspirational New Year Quotes From Great Writers:
For last year's words belong to last year's language. And next year's words await another voice. ― TS Eliot, Four Quartets (English writer, poet)
Tomorrow, is the first blank page of a 365 page book. Write a good one. ― Brad Paisley, American singer-songwriter and musician
We will open the book. Its pages are blank. We are going to put words on them ourselves. The book is called Opportunity and its first chapter is New Year's Day. ― Edith Lovejoy Pierce, Writer
It rings to announce endings and beginnings. And it rings because there is fresh promise and wonder in the skies. - Vera Nazarian, The Perpetual Calendar of Inspiration (American writer)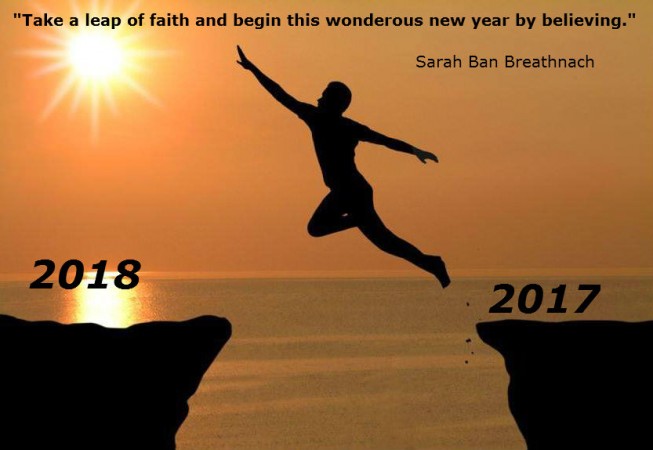 As the year comes to an end, don't look back at yesterday's disappointment. Look ahead to God's promises yet to unfold. ― Buky Ojelabi, comtemporary blogger
Your success and happiness lies in you. Resolve to keep happy, and your joy and you shall form an invincible host against difficulties. - Helen Keller, American author, political activist, and lecturer
Let our New Year's resolution be this: we will be there for one another as fellow members of humanity, in the finest sense of the word.- Goran Persson, former Prime Minister of Sweden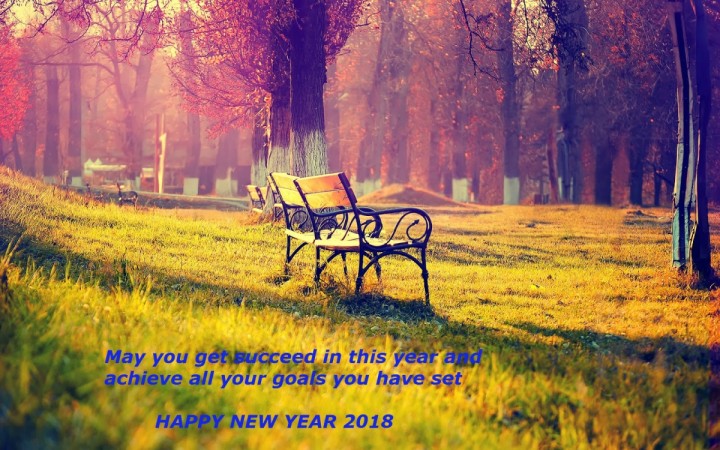 The new year stands before us, like a chapter in a book, waiting to be written. We can help write that story by setting goals. - Melody Beattie, author of 'Codependent No More', 1987
Be at war with your vices, at peace with your neighbors, and let every new year find you a better man.- Benjamin Franklin, 'Founding Father' of America
Every time you tear a leaf off a calendar, you present a new place for new ideas and progress.- Charles Kettering, American inventor, engineer, businessman