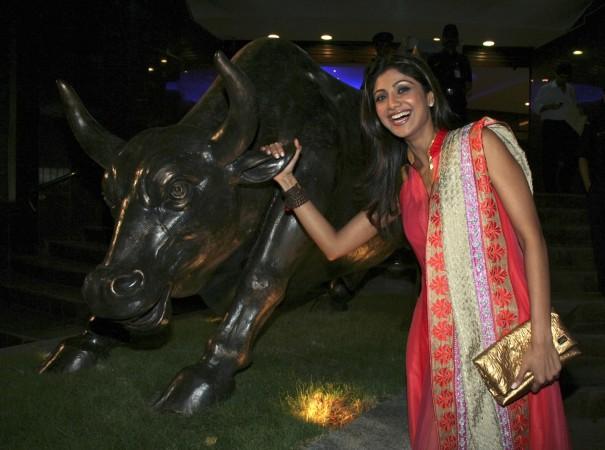 Happy new year investors! One hopes that Dalal Street extends the gains of the last trading day of calendar year 2016 onto the first trading day of 2017. The BSE Sensex gained 260 points on Friday (December 30) to end at 26,626 while the NSE Nifty ended 82 points higher at 8,186.
Bank, real estate, NBFC and home loan stocks are expected to be in focus after PM Narendra Modi's speech on December 31, 2016 that spoke about dedicated 8 percent interest scheme for pensioners, interest subvention to home loan borrowers in specific categories and relief to small enterprises.
SBI, ICICI Bank, PNB, Indiabulls Housing Finance, LIC Housing Finance, DHFL, Axis Bank, Prestige Estates Projects, Godrej Properties and related stocks could see significant movement.
Stock markets ended 2016 on a positive note, despite many negative triggers, more so at the last two months, the most significant being the decision to demonetise Rs 500 and Rs 1,000 notes that sent the markets into a tizzy amid projections of a prolonged slowdown.
The two benchmark indices are likely to trade in a narrow range in 2017, according to an analyst. "Overall looking at the picture, we believe the market to take time to beat its 2016 Nifty high and remain trading in the broader range of 7000 to 8500 for calendar year 2017," Abnish Kumar Sudhanshu, Director & Research Head, Amrapali Aadya Trading & Investments, said in a note.
What to look for in January 2017
The triggers in the first week will be December 2016 car and two-wheeler sales data, followed by merchandise trade, inflation and civil aviation statistics for December.
Analysts expect companies to report low volume growth and decline in some cases. Two-wheeler makers are likely to take the maximum hit, say brokerages Nirmal Bang, Motilal Oswal Securities and Nomura.
Companies will also be declaring their demonetisation-impacted quarterly results, beginning with Infosys on January 13, 2017. Wipro will be announcing its December quarter results on January 25. Demonetisation is unlikely to have impacted IT software services exporters.
Among lenders, Axis Bank will be announcing results on January 19, RBL Bank on January 20, HDFC Bank on January 24, followed by IDFC Bank the next day.
Cues could emerge from statements/speeches by the top brass of the ruling party, the BJP. Prime Minister Narendra Modi will be addressing a rally in Lucknow on January 2 while tax collection figures for the 9-month period ended December would also be out.
Of course, the mother of all triggers will be Budget 2017 likely to be presented on February 1.