Indian Ocean has been one of the shining beacons in the otherwise bleak and dreary Indian Indie music scene for more than a couple of decades now. Musicians have come and gone – both within and outside the band – but Indian Ocean itself has remained rock-steady, going from strength to strength till they recently played their 1,000th concert.
The group – Rahul Ram, Amit Kilam, Himanshu Jain, Tuhin Chakraborty and Nikhil Rao – was in Bengaluru in December 2016, and talked to International Business Times, India, on a variety of topics. This article is the result of that interview.
Here are five new things fans can expect from Indian Ocean in 2017:
1. A brand new studio album: Although the name had not been decided at the time of the interview, the members of Indian Ocean confirmed to IBTimes India that there was indeed a studio album coming out in 2017. This comes after the 2015 movie album Masaan and their 2014 studio album Tandanu.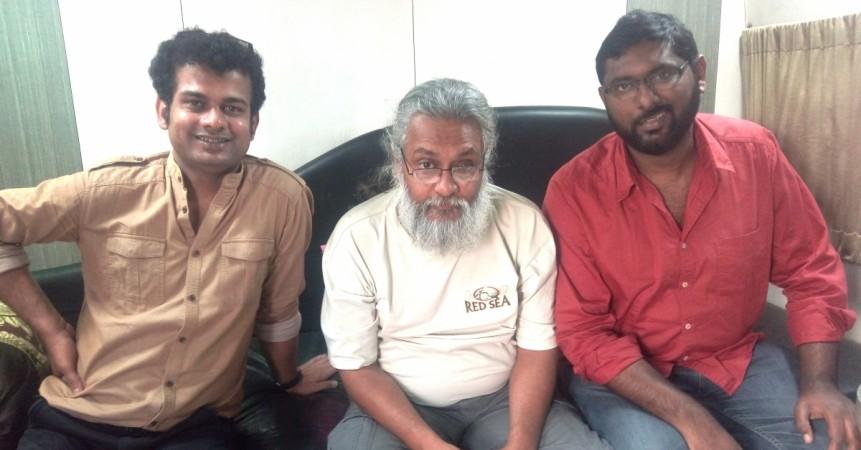 2. More collaborations: Although Indian Ocean has a unique sound of its own, it has gone in for collaborations from time to time. For example, Swanand Kirkire sang for them in Masaan, and the entire album of Tandanu consisted of collaborations – with the likes of Grammy-winner Pandit Vishwa Mohan Bhatt, Shankar Mahadevan, Shubha Mudgal, Karsh Kale, Vishal Dadlani, V Selvaganesh and Kumaresh. The new album will have collaborations with Selvaganesh's erudite father Vikku Vinyakram, and George Brooks.
Now, Rahul Ram also told IBTimes India that he and the band would love to collaborate with Bombay Jayashree, but whether that will happen this year is still a big question.
3. More instruments: Nikhil Rao, the newest member of the band, is reportedly experimenting with a lot of new sounds that the band-members seemed excited about. For example, he has made some modifications to a sarod – which Himanshu Joshi referred to with a portmanteau word of "Nikhil" and "Sarod" – which may find its way into the Indian Ocean's performances.
4. [Possibly] More activism: Indian Ocean is not actively political. As Amit Kilam put it: "Individual band-members may have political views, but the band itself does not take a political stand." Nevertheless, Indian Ocean has sung songs like Maa Rewa – the unofficial anthem of the Narmada Bachao Andolan – and adapted poems from Dalit and adivasi activist Vahru Sonawane into songs like Boll Weevil.
Rahul Ram is now interested in a song higlighting the ills of female foeticide and infanticide. The other band members are also on board. However, there is no confirmation on whether that will happen this year. As for other hot topics like demonetisation, Rahul Ram told IBTimes India he would rather keep it for Aisi Taisi Democracy – described on its Facebook page as a "Comedy+Musical show" featuring Rahul Ram himself, Delhi-based satirist Sanjay Rajoura, and National Award-winning lyricist and comedian Varun Grover.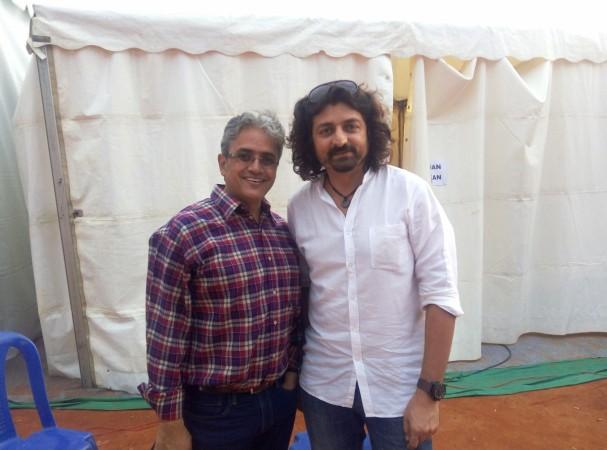 5. Lots more music: This one is obviously a given. But there's more to it here than meets the eye – or the ear, because this is music we are talking about. By their own admission, demonetisation has failed to slow them down, because they do not depend on films for revenue, but instead on live concerts, where transactions happen over the table.
And then there are the new songs. Himanshu Joshi detailed to IBTimes India the tough time he had had in picking up Tandanu, a song sung in the eponymous album by Shankar Mahadevan. Clearly, he had done a thorough job, because he sounded every bit as zesty as – if not more than – Mahadevan when singing the song live on stage.
Here's wishing the band all the best in the coming year.