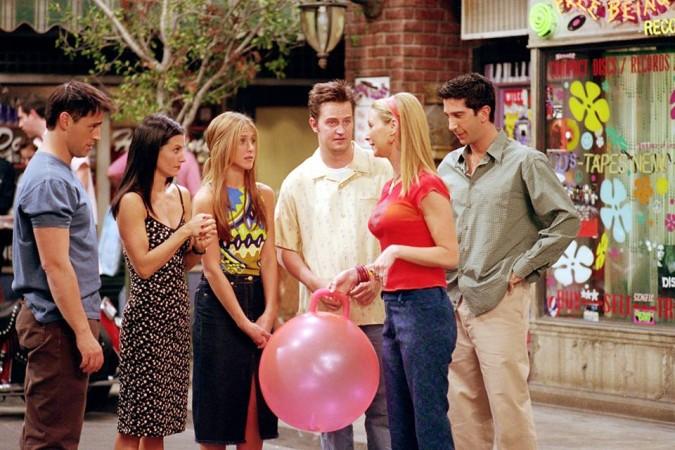 Friends, the popular television show of the '90s and early 2000s, has given us numerous life lessons on friendship. Interestingly, the show has also given viewers three unique mothers in Phoebe, Rachel and Monica.
On this Mother's Day, which falls on Sunday, May 14, we take a look at the different parenting styles of these three main characters and what makes them stand out.
Also read: 70th Cannes Film Festival: 5 highest-grossing films that have won Palme d'Or
Rachel: When Rachel got pregnant, she got marriage proposals from both Ross and Joey. But Jennifer Aniston's character turned them down to be a single mom. She is definitely the hottest single mom on Friends and she is someone who appreciated Ross' presence in Emma's life.
Rachel also found a way to strike a balance between work and motherhood, but when it came to putting Emma down for a sleep, Rachel didn't hesitate to play dirty. Who can forget Rachel belting out Baby Got Back, a song about guys liking women with big butts, so that Emma would go off to sleep.
Phoebe: Phoebe would have become an adorable mother if she had kept the three kids she gave birth to on the show. Although she is often seen as an eccentric character, there are times when she has displayed great understanding and compassion towards others.
Take, for instance, the time when she decided to become a surrogate for her brother.
One of the most touching scenes involving Phoebe and the three kids is when she requests some alone time with them shortly after giving birth.
Monica: Monica is the perfectionist mother. Right from the first season, she has been vocal about her desire to have a family, and when she couldn't conceive, Monica and Chandler went ahead and adopted twins.
Although viewers did not get to see Monica as a mommy, it wouldn't be wrong to assume that she would be a strict disciplinarian.
In India, a re-run of Friends can be caught on Comedy Central.