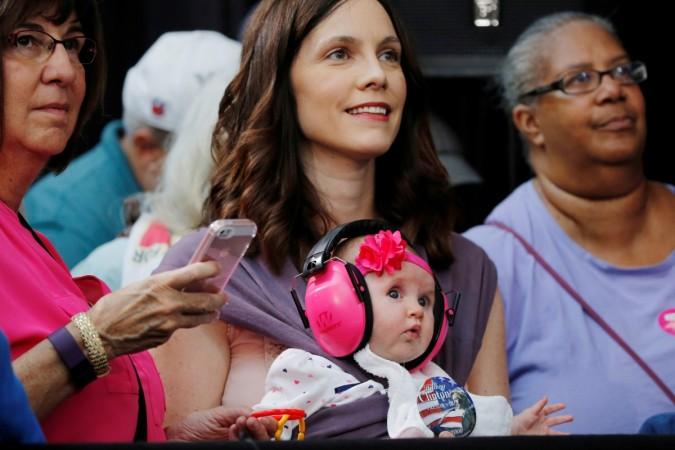 Every year, the second Sunday of the month of May is celebrated as Mother's Day to honour the maternal bond and express gratitude to the endless sacrifices mothers make on a daily basis. Mother's Day is widely recognized and celebrated in almost 46 countries of the world, albeit on different dates.
Mother's Day 2017 falls on May 14 this year, and it is widely celebrated in different parts of the world, including the U.S., India, UK and others. On this occasion, sons and daughters wish their mothers and celebrate with outings, gifts and some family time.
In India, Mother's Day has grown to become an event of major awareness. It is become common to buy gifts for mom on this day, among other things one might have planned for the day. If you are in flux about what to get your mom this Mother's Day, especially if she's technically sound and well-aware of the Snapchat-driven trends, here's our helpful guide.
Below are five carefully handpicked gift ideas for your mother on the occasion of this Mother's Day.
New-age entertainment
Cable TV is out of fashion, and it's time to upgrade. Check out Amazon's Fire TV stick or Google Chromecast 2 to introduce a whole new world of entertainment on your television. With these dongles, it is easy to play desired content anytime of the day, choose the movie from a wide range of collection or pick a TV series easily.
Google Chromecast 2: Rs. 3,399
Amazon Fire TV Stick: Rs. 3,999
Smartwatch for your smart mom
There's nothing wrong with an analogue watch, but if you really want to catch the taste of your techie mom, go for a smartwatch this time. There are plenty of options ranging from Apple Watch, Samsung Gear, LG Watch Urbane, Asus Zenwatch 2 and more. But if you'd like to keep the smartwatch features minimum while keeping the analogue taste intact, check out Timex IQ+.
Asus Zenwatch 2: Rs. 9,990
Apple Watch: Rs. 22,900
LG Watch Urbane: Rs. 31,540
Timex IQ+ Move: Rs. 9,990
Recliner chair
Mothers are always busy. They never retire. They never take leave. But it is important to give them a break from time to time. With this thought, you can add a piece of comfort to your house where your mom can rest after a really long day. A recliner chair can easily add comfort to her life, and there are several options to explore in this category.
Single Recliner Chair: Rs. 14,990
2-seater Recliner Sofa: Rs. 24,999
Help your mom never lose a thing!
We all know where we can find a missing sock or a pair of jeans – ask MOM! But what if your mom loses her car keys or misplaces her phone? You can be her knight in shining armour with this tiny gift you can get for her. Tile Slim attaches to your phone, slips into your wallet, or even hangs in your key bunch without extra space or weight and lets you track it from a mobile device.
Tile Slim: Rs. 3,314
Tile Slim Pack of 4: Rs. 9,499
Customised phone cases
If you are not too sure about anything, you cannot go wrong with this. Get a customised phone cover depending on what model she is using. There are several online websites where you can place an order for a phone cover with your personal customizations. Daily Objects is one such site worth checking out.
Custom Cases at Daily Objects: Anywhere from Rs. 800 – Rs. 1,500.