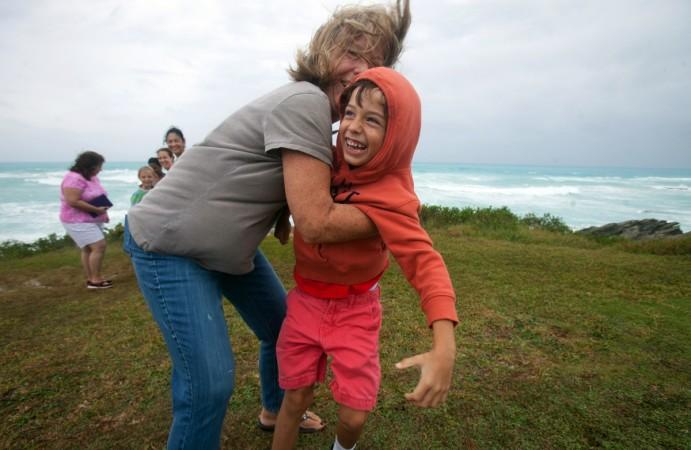 This Sunday is very special as it is Mother's Day on May 14. This day is celebrated to honour contributions of mothers to families and society as a whole.
Mother's Day is observed on the second Sunday of May. Although every day should be observed as Mother's Day for the hard work that they do on a daily basis, this day holds special significance as it is globally observed.
Mothers are that bunch of women who very often do not get the recognition of their efforts and labour that they deserve. Stay-at-home mothers often come across one question: What do you do sitting all day at home? Even there are many working mothers, who manage both household chores as well as office life. Despite of not being recognised for their relentless work on a daily basis, mothers do everything to keep the family happy.
On Mother's Day 2017, you can show her how much you care for her, and that her efforts are never unnoticed. Although you can choose a variety of material gifts for your mom from different outlets, she can feel the happiest with other immaterial presents that you can give her.
Here is a compilation of some gift ideas on Mother's Day 2017 that will instantly bring that beautiful smile on that special lady's face:
1) Give her a day off: You or your working dad can have a weekly off from your daily duties, but your mom is someone for whom Sundays and Mondays do not make much difference. You can make this Sunday really special for her by letting her take a break from all the works that she does on daily basis. You can cook some of her favourite cuisines and serve her like she does it every day. In case you cannot cook, YouTube can come handy for you. Do not worry, as even if your cooking is not up to the mark, that dish will certainly appear the most delicious for her.
2) Take her out on a date: Any mother would be the happiest if her son or daughter asks her to get dressed and go out for a movie or dinner. You can also take her out for shopping, and you will surely see that extra bit of glow on her face. Sons and daughters who stay away from your home, you can make yourself lucky to see an epic reaction by giving her a surprise visit.
3) Do what she wanted you to do: Mothers generally nag a lot about their child's bad habits. Your mom will also most likely have always been asking you to change some particular habit or something in you. It can be your habit of taking shower late, or it can be your long hair, or even your addiction for mobile. That is a common trait of all moms, and that is what makes her so cute. You can surprise her by showing her that you have changed that particular habit or that thing once and for all.
4) Collage of pictures: Women generally cherish all the memories very much, and mothers are no different. You can show your love for her by gifting her a collage of your and her pictures in a nice frame. You can check Soshacreations to gift your mom a good photo collage.
5) Fulfil any of her small, but unfulfilled wish: Mothers often sacrifice their desires and wishes in their pursuit to fulfil your and your dad's wishes. You can think about one such desire of her, maybe small, and give her this beautiful surprise by making it happen for her.