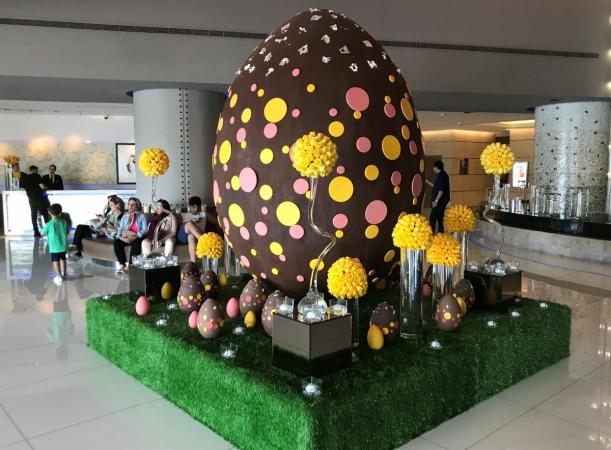 Easter is an important Christian festival. It is a celebration of Jesus Christ's resurrection three days after he was crucified and buried. The Christian faith is based on the belief that there is life after death. Jesus' resurrection marks the triumph over death, sin and evil. And, faithfuls are encouraged of the hope of an eternal life in heaven.
For many churches, Easter marks the end of Lent, which begins on Ash Wednesday (40 days prior to Holy Thursday), and the onset of Easter season that lasts for seven weeks (ends with Pentecost). Its date is movable and falls on a Sunday between March 22 and April 25.
Easter Sunday 2018 falls April 1, which happens to be April Fools' Day.
It is believed that the celebration of Easter was dated back to the earliest days of the Church in the mid-second century. Today, people celebrate it by painting Easter eggs and organising Easter egg hunts for children besides attending church service and sending greeting cards, prayers and wishes to loved ones.
Here are inspirational Easter quotes:
God loves each of us as if there were only one of us. Saint Augustine
And they found the stone rolled away from the tomb, but when they went in they did not find the body of the Lord Jesus" - Luke 24:2-3
Do not abandon yourselves to despair. We are the Easter people and hallelujah is our song" - Pope John Paul II
Those have a short Lent who owe money to be paid at Easter" - Benjamin Franklin
Easter is very important to me, it's a second chance" - Reba McEntire
For God so loved the world, that he gave his only Son, that whoever believes in him should not perish but have eternal life. For God did not send his Son into the world to condemn the world, but in order that the world might be saved through him" - John 3:16-17
Easter is meant to be a symbol of hope, renewal, and new life" - Janine di Giovanni
God proved His love on the Cross. When Christ hung, and bled, and died, it was God saying to the world, 'I love you" - Billy Graham
The great gift of Easter is hope - Christian hope which makes us have that confidence in God, in his ultimate triumph, and in his goodness and love, which nothing can shake" - Basil Hume
The story of Easter is the story of God's wonderful window of divine surprise" - Carl Knudsen
And they will mock him and spit on him, and flog him and kill him. And after three days he will rise" - Mark 10:34
To a Christian, Easter Sunday means everything, when we celebrate the resurrection of Jesus Christ" - Bernhard Langer
Easter may seem boring to children, and it is blessedly unencumbered by the silly fun that plagues Christmas. Yet it contains the one thing needful for every human life: the good news of Resurrection" - Frederica Mathewes-Green
Easter is the demonstration of God that life is essentially spiritual and timeless" - Charles Crowe
Easter Sunday 2018 greetings, wishes and messages:
"May the risen Christ bless you and your family with good health and happiness. Happy Easter!"
"Happy Easter to you and your family as we celebrate God's greatest sacrifice for mankind through His son Jesus Christ"
"May this Easter bring you lots of love and happiness. Happy Easter!"
"Easter is all about hope and new life. May you and your family be blessed with good health, good fortune and fulfilling life"
"May the risen Christ wash away all the tribulations and fill your life with joy and happiness"