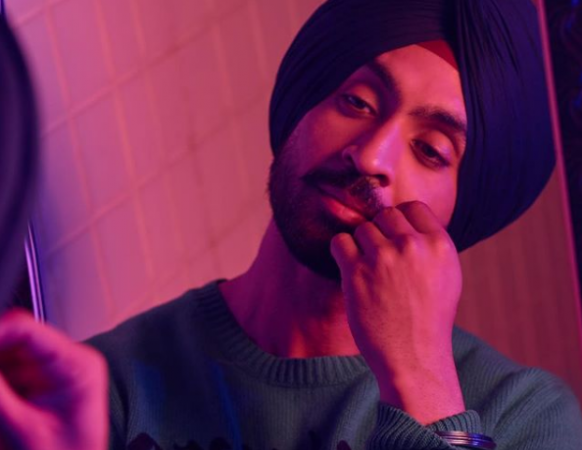 First of all, here's wishing Diljit Dosanjh a happy birthday. The Punjabi superstar, who celebrates his birthday on January 6, turned 34 today and he looks nothing like his age.
Considering his contenders like Shahid Kapoor, Ranbir Kapoor, Ranveer Singh and many other stars entered Bollywood at a much earlier age than him, the Jatt successfully left a mark with his performance in Udta Punjab and complimented the gorgeous Anushka Sharma in Philauri. But what exactly makes him a breath of fresh air in Bollywood, you ask?
Also Read: Revealed! WHY Diljit Dosanjh is attracted to Kylie Jenner
Well, instead of giving you one, here are seven reasons why Diljit manages to stand out in B-Town and we're glad he does!
1. He's unabashed about his crushes:
Be it the rumoured-to-be pregnant Kylie Jenner or his new-found attraction in Wonder Woman Gal Gadot, the Urban Pendu has not been shy about his fascination towards international stars.
Also Read: Diljit Dosanjh regrets commenting on Gal Gadot's Instagram post? Jatt vents to Wonder Woman star
2. He is humble:
Diljit holds a positive aura around him. It is evident in his interviews – be it in a discussion with Anupama Chopra back in 2016 or the Actor's Round Table at the end of 2017 with Rajeev Masand – Diljit has been unapologetic about who he is but seeks to learn and grow.
3. Plays non-stereotypical roles:
For those of you unaware, before Diljit took up the role of a policeman in Udta Punjab, the actor donned the khaki for an unusually hysterical cop in one of Punjabi industry's highest grossing movies Jatt and Juliet 2. The two roles are the same yet so different.
In Udta Punjab as Sartaj, he showed shades of anger, sadness, shock and a hint of love, and in Jatt and Juliet 2, the actor played a goofy character.
Udta Punjab trailer:
Jatt and Juliet 2 trailer:
And while Diljit believes he is not an actor, he does show off he was meant for the industry when he gave a gut-wrenching performance in National Award-winning movie Punjab 1984.
Punjab 1984 trailer:
Fans are sure that he will portray the character of Sandeep Singh in the hockey biopic Soorma.
4. He respects his fans:
There are many actors who are active on social media. They update their followers with their whereabouts and interact as well on certain occasions. However, Diljit is one among the few celebrities who interacts with the fans on a daily basis. While it might be as small as retweeting someone's tweet addressed to sharing artwork made by his followers, the actor tries to connect with fans as much as possible.
5. He redefines quirkiness:
From sharing a Boomerang of him playing with bubbles in a bathtub to teaching fans how to make Sudkaa (a homemade recipe for cold and cough), Diljit turns the most embarrassing situation into a memorable Instagram post. Here are a few of his quirky posts:
6. He sings not just for himself but for many other stars:
Who can forget his version of Ikk Kudi that he sung with Alia Bhatt? The song became so popular that people couldn't stop humming the tune. But before the song became a hit, Diljit has crooned for several artists including Ritesh Deshmukh, Akshay Kumar, Dharmendra and Deol sons to name a few.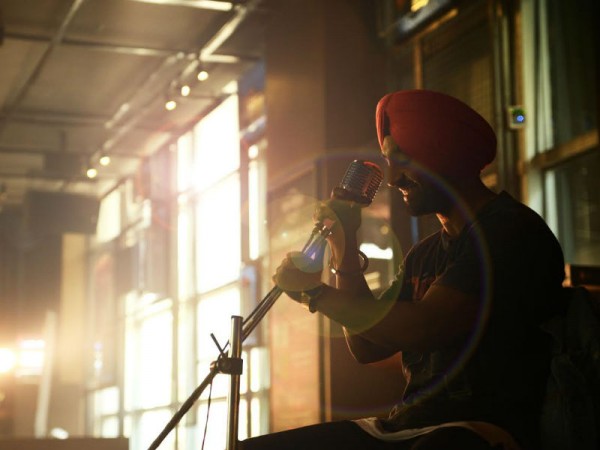 For those of you who don't know, the Punjabi singer began his Bollywood journey with Pee Pa Pee Pa Ho Gaya in 2012 release Tere Naal Love Ho Gaya, serenaded Mere Dad Ki Maruti title track, sang Aidaan Hi Nachna in the 2013 Yamla Pagla Deewana 2 and Tung Tung Baje in Singh is Bling before Udta Punjab.
7. He has a charm that no other Bollywood star can replicate:
Regardless of his experience, the roles he plays or the "connections" he has, Diljit is the true son of the soil who instantly connects with the masses (mostly in the north). And it looks like he is aware of this characteristic. Which is why the actor calls himself as Urban Pendu (loosely translates into Urban boy with a characters of a "pind" meaning village in Punjabi.)
This "Urban Pendu" version of the star is evident in last year's Phillauri, Sardaarji 2 and even in his interviews. The actor oozes genuineness when he expresses his astonishment on meeting people from higher statures, new cities and what not. This genuine and relatable characteristics are not seen in any Bollywood star yet.